Posted by Michelle Rinear in Indianapolis, Home Design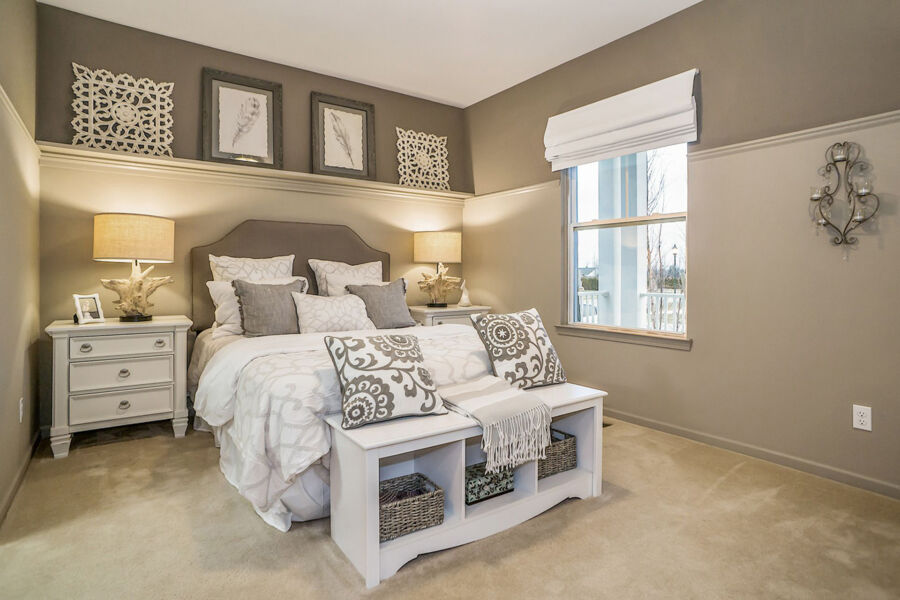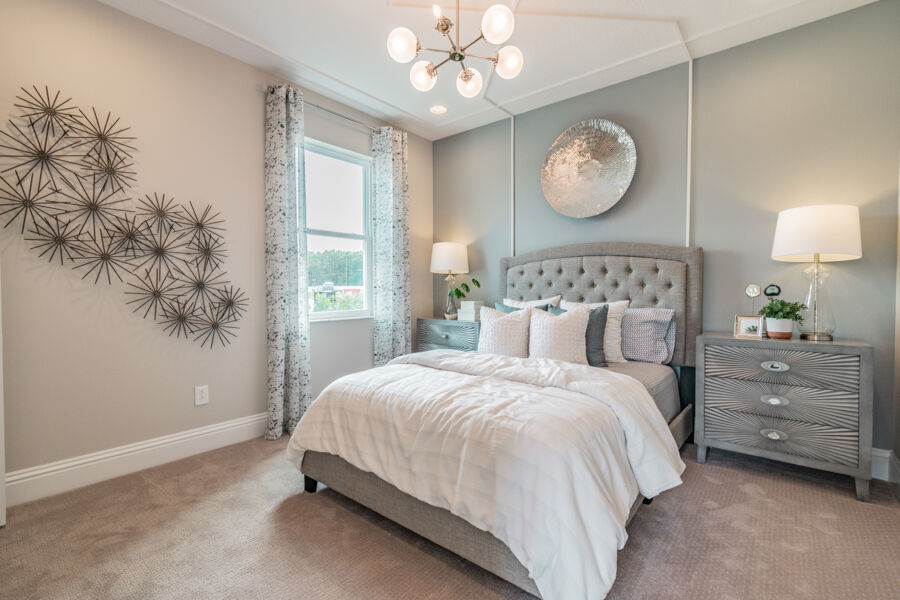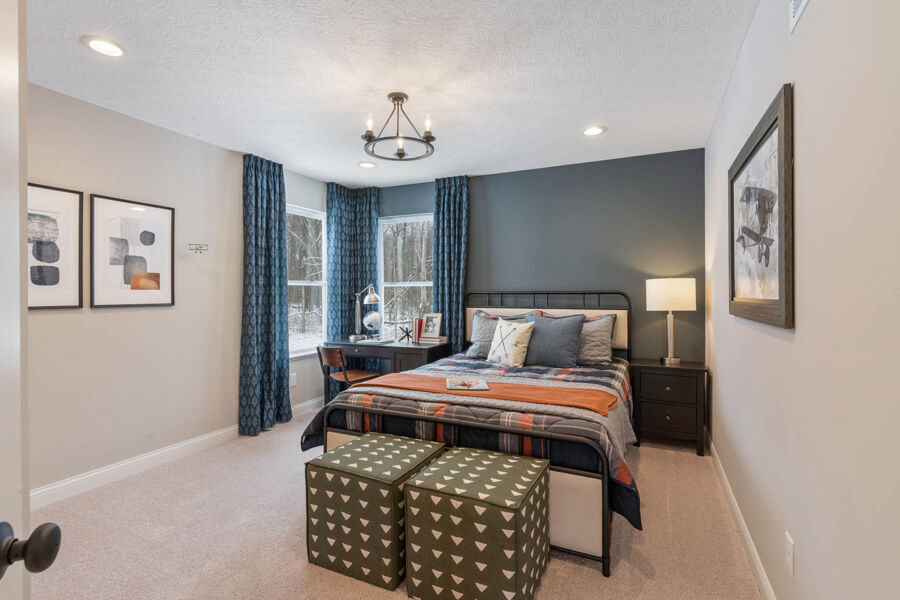 The key to success for how to decorate a guest room is comfort. When converting a bedroom into your home into a guest suite, picture what luxuries and conveniences you'd like to have when you stay at someone else's home.
A comfortable bed is a given, but even thoughtful touches like attractive, intentional décor and a welcome gift waiting for them can really take their stay to the next level!
Get all the inspiration you need to create the most inviting retreat in your home with these bedroom decorating ideas for guest rooms.
1. Warm and Welcoming
Warm colors and wood tones can really put your guests in a state of relaxation and rejuvenation. For the perfect finishing touch, opt for a matte paint finish.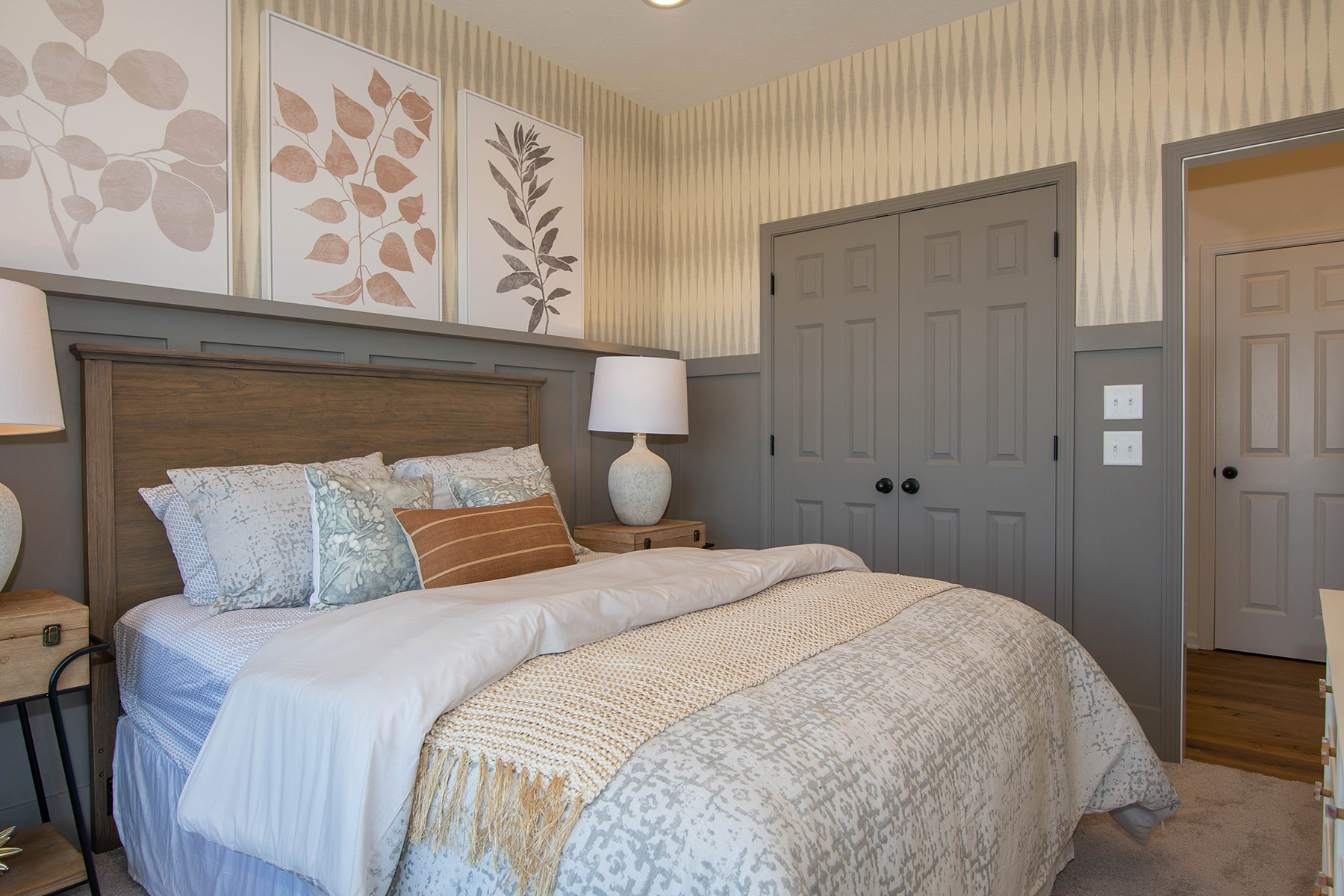 2. Monochrome
A one- or two-tone room doesn't have to be a boring room! In fact, if tastefully done a monochrome room could instantly get the wow factor you're wanting out of your guests.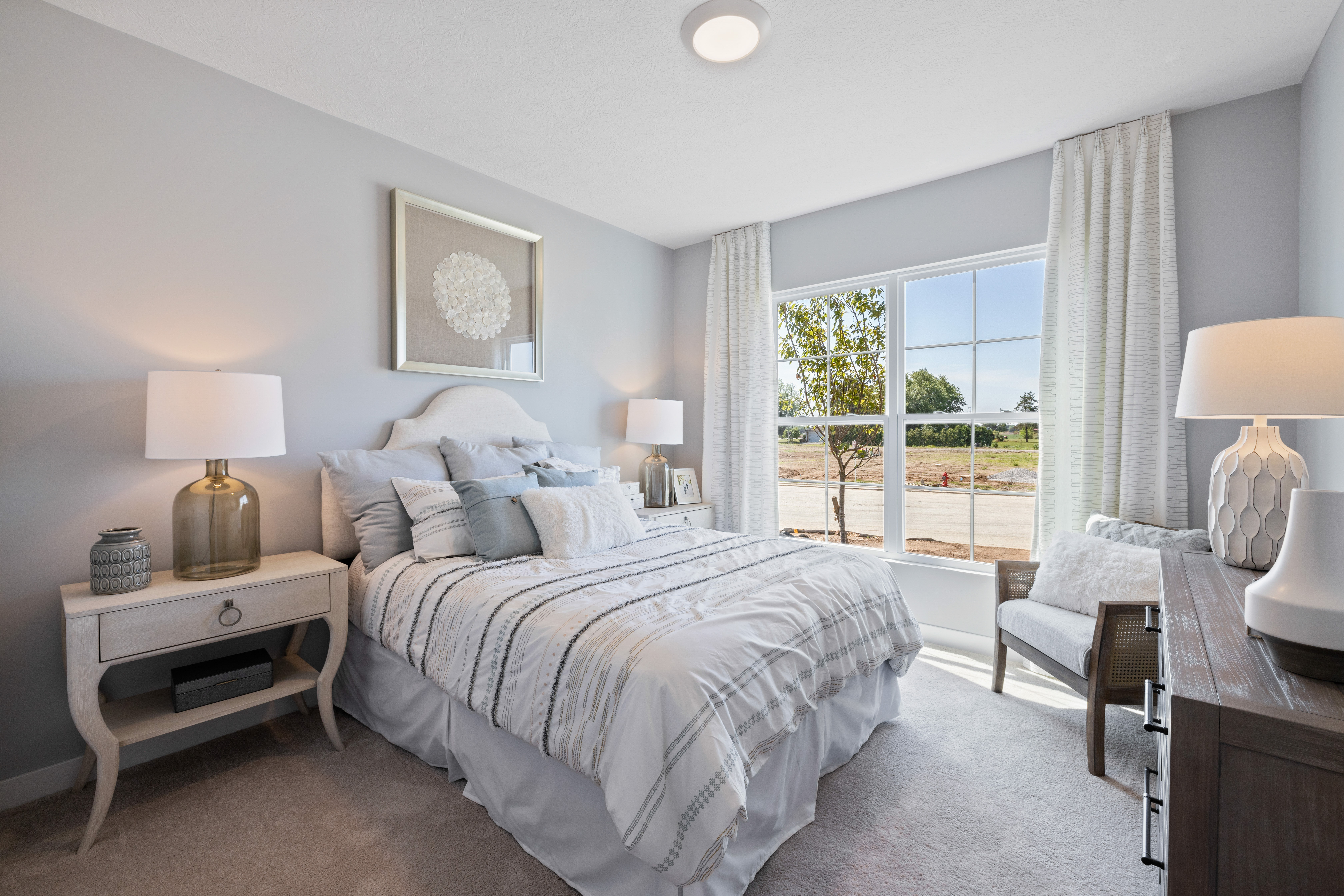 3. Luxurious
To really welcome your guests in style, go all out in your guest room and spare no expense on luxurious finishes like velvet throw pillows, metallic décor pieces, and high-quality bedspread materials!
4. Simple
Sometimes a simple theme is a good move, since this way your guests will feel welcome no matter their own individual décor preferences.
Keep the bedspread, wall decorations, and color combination to a minimum and focus on comfort.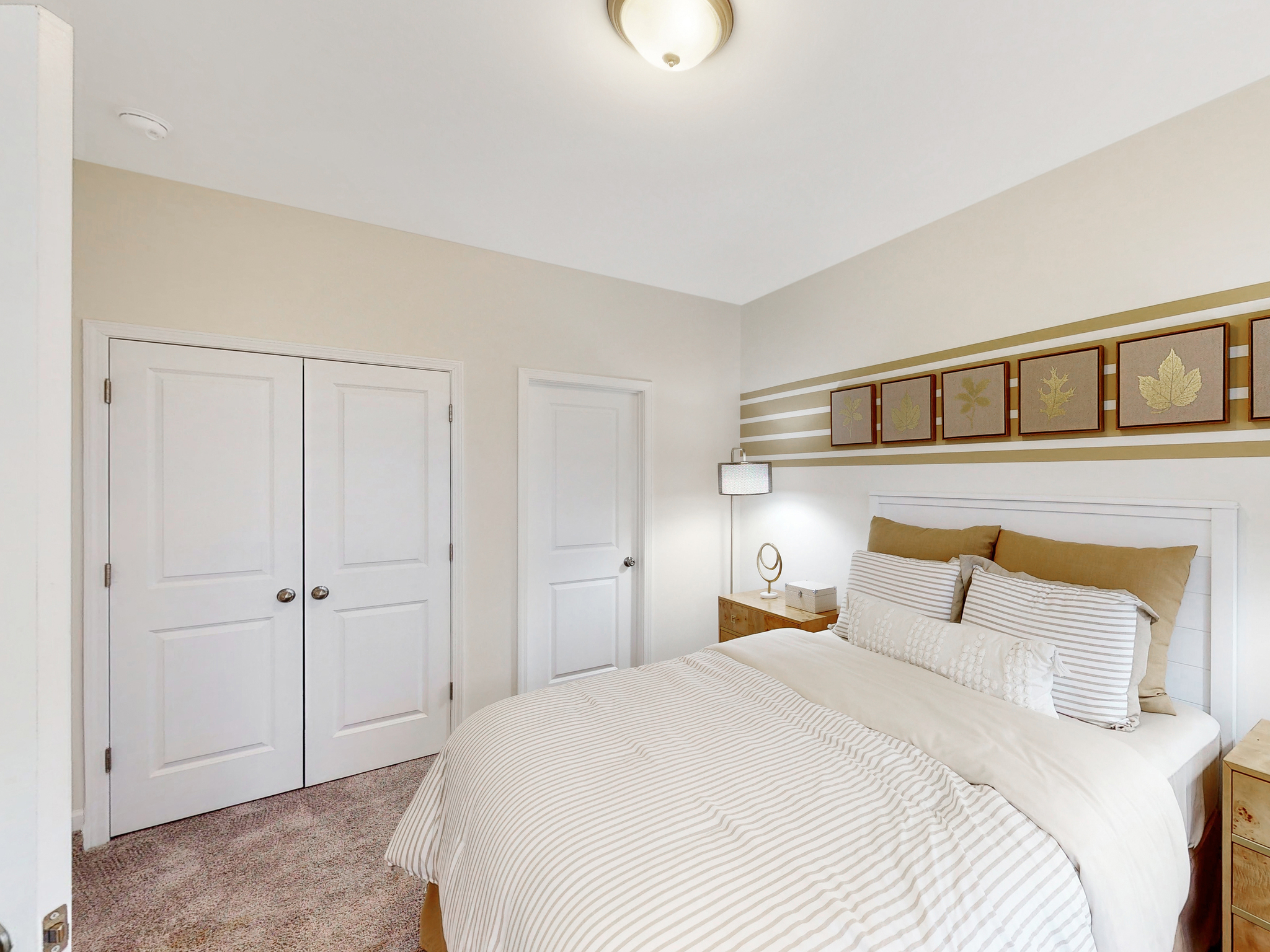 5. Colorful
If you want to give your guests a stay they wouldn't normally experience, go big with color! Color is a great way to bring energy and joy to the room's feel.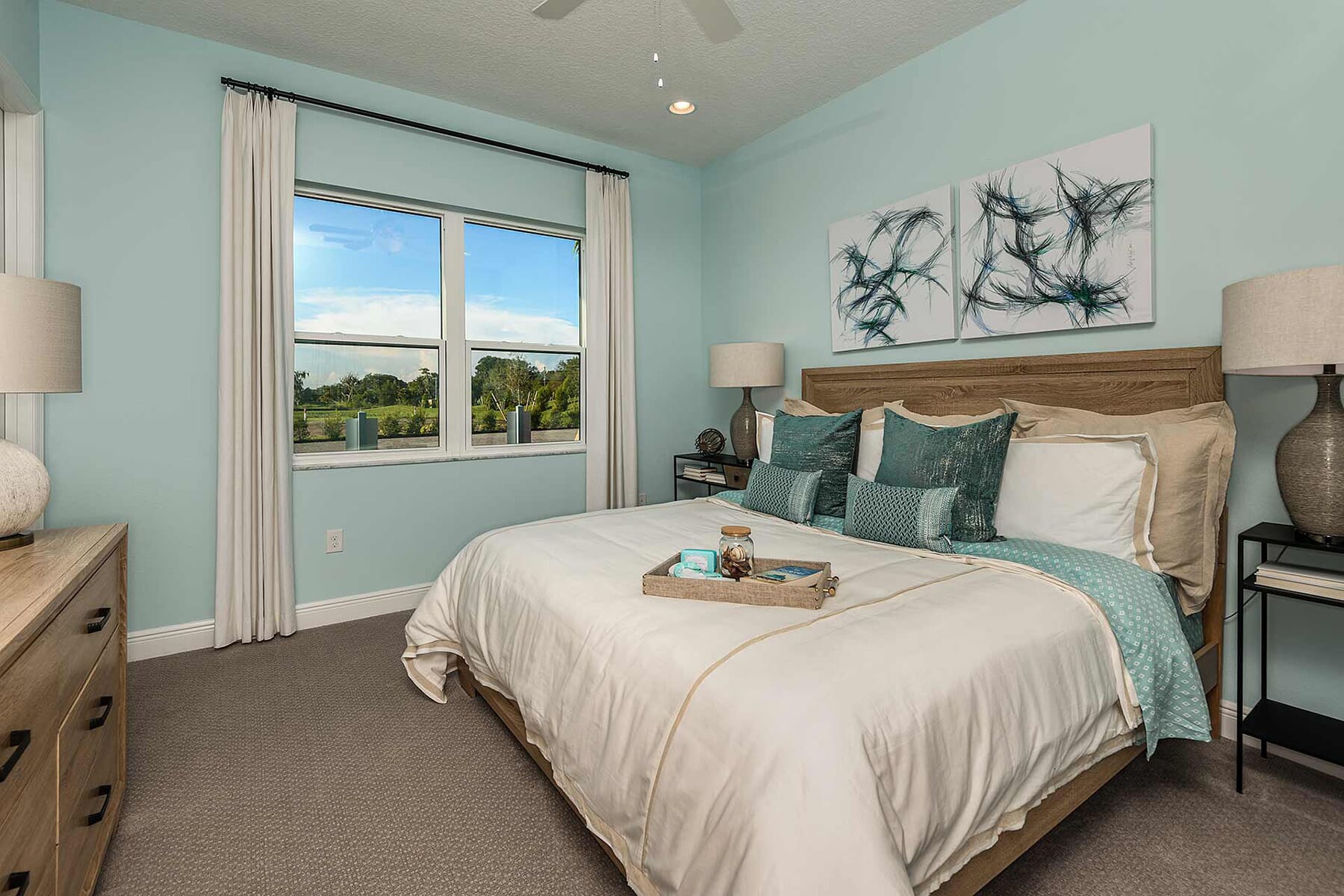 6. Light and Bright
You definitely don't want your guests to feel like they're buried away behind stored items and mismatched décor. Brighten up a room with plenty of natural light and crisp white tones.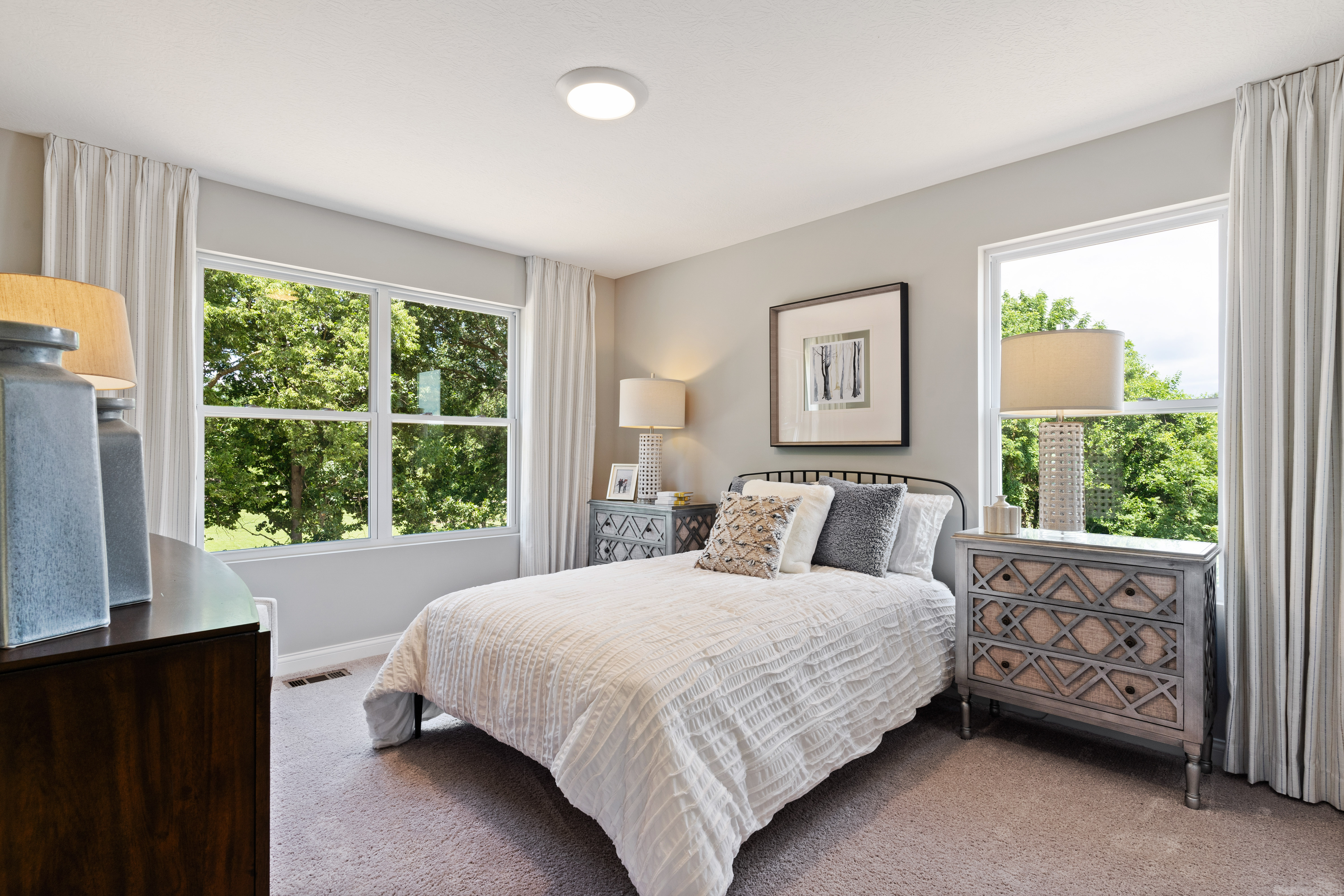 7. Coastal
For a Floridian, coastal vibe, choose a paint that subtly brings to mind a day at the beach.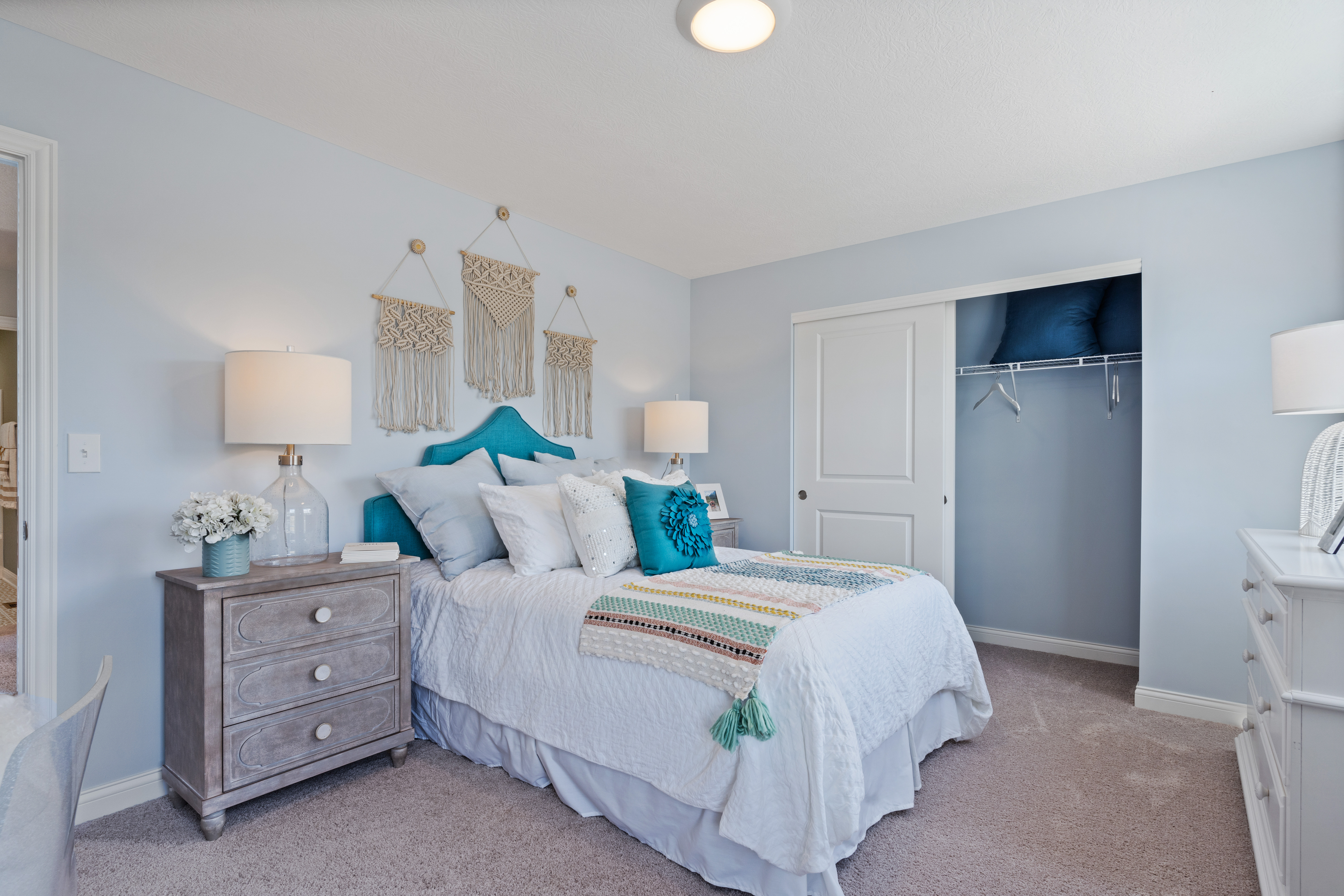 White accents, a few bright throw pillows, and some tasteful wall décor like macrame hangings can successfully tie the whole look together.
8. Natural
Weave in themes of the great outdoors to further accentuate the beautiful, natural surroundings of your home! Greens, browns, and faux or real houseplants will transport your guests to a lovely and relaxing retreat.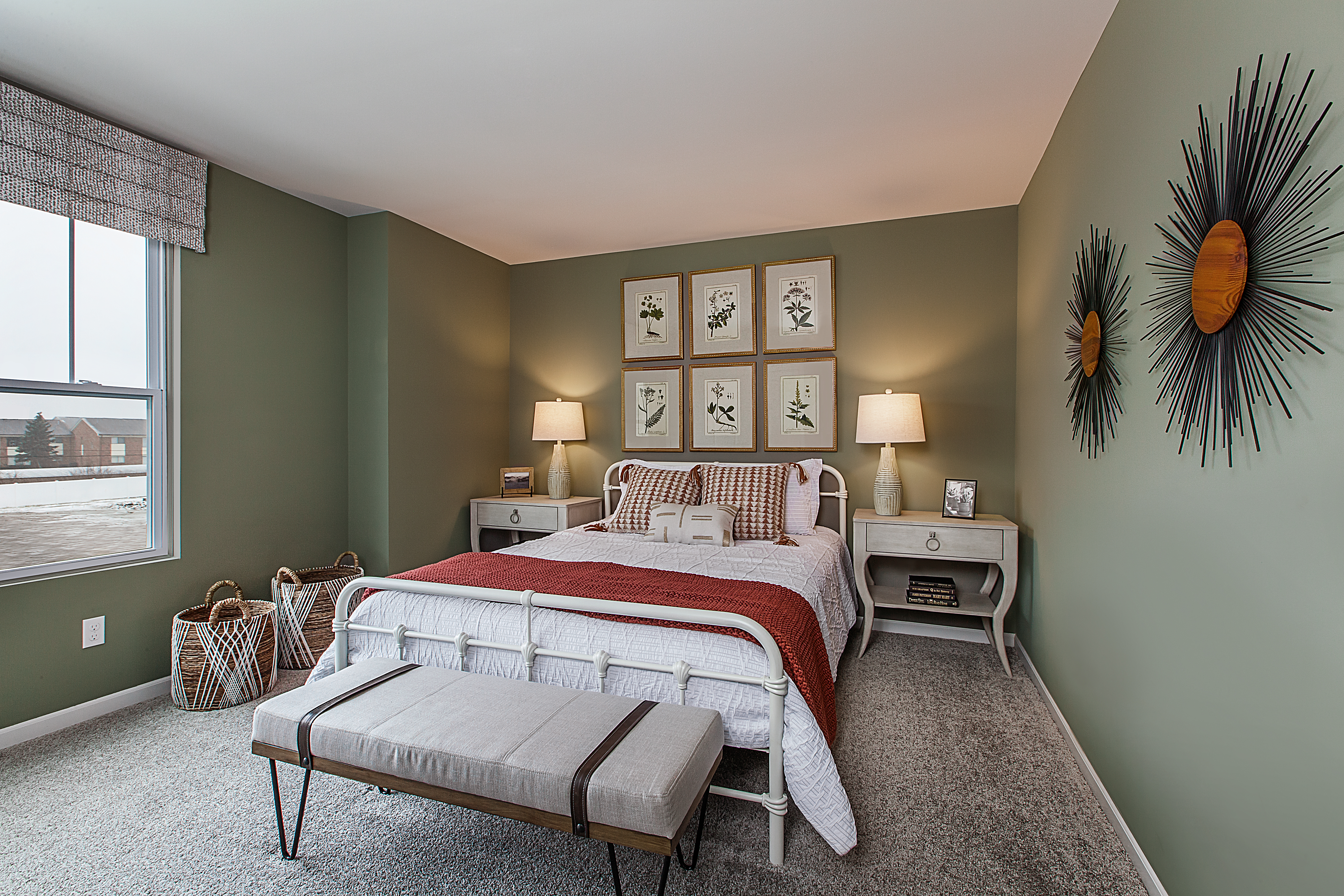 9. Calm Oasis
If your guest room already features an incredible view outside its window, keep this as the centerpiece and build your décor pieces off this view.
From a balance of neutral and rich colors to amenities like houseplants, books, and a quaint seating area, you'll instantly achieve a calm oasis in your guest room.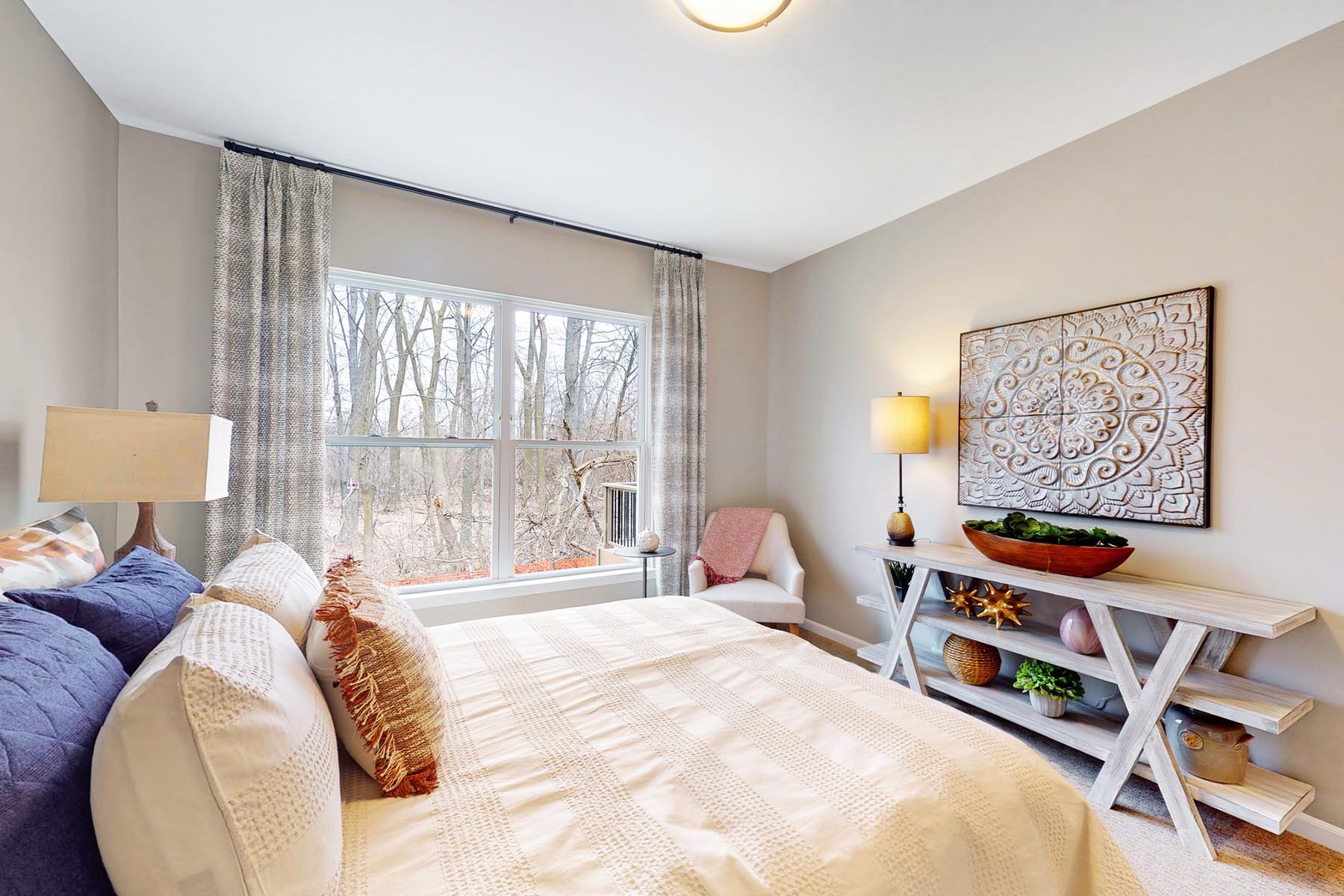 10. Fun and Feminine
Create a fun space for female guests to stay with a dusty pink bedspread, faux fur accent pillows, fashionable wall décor, and plenty of soft tones and textures.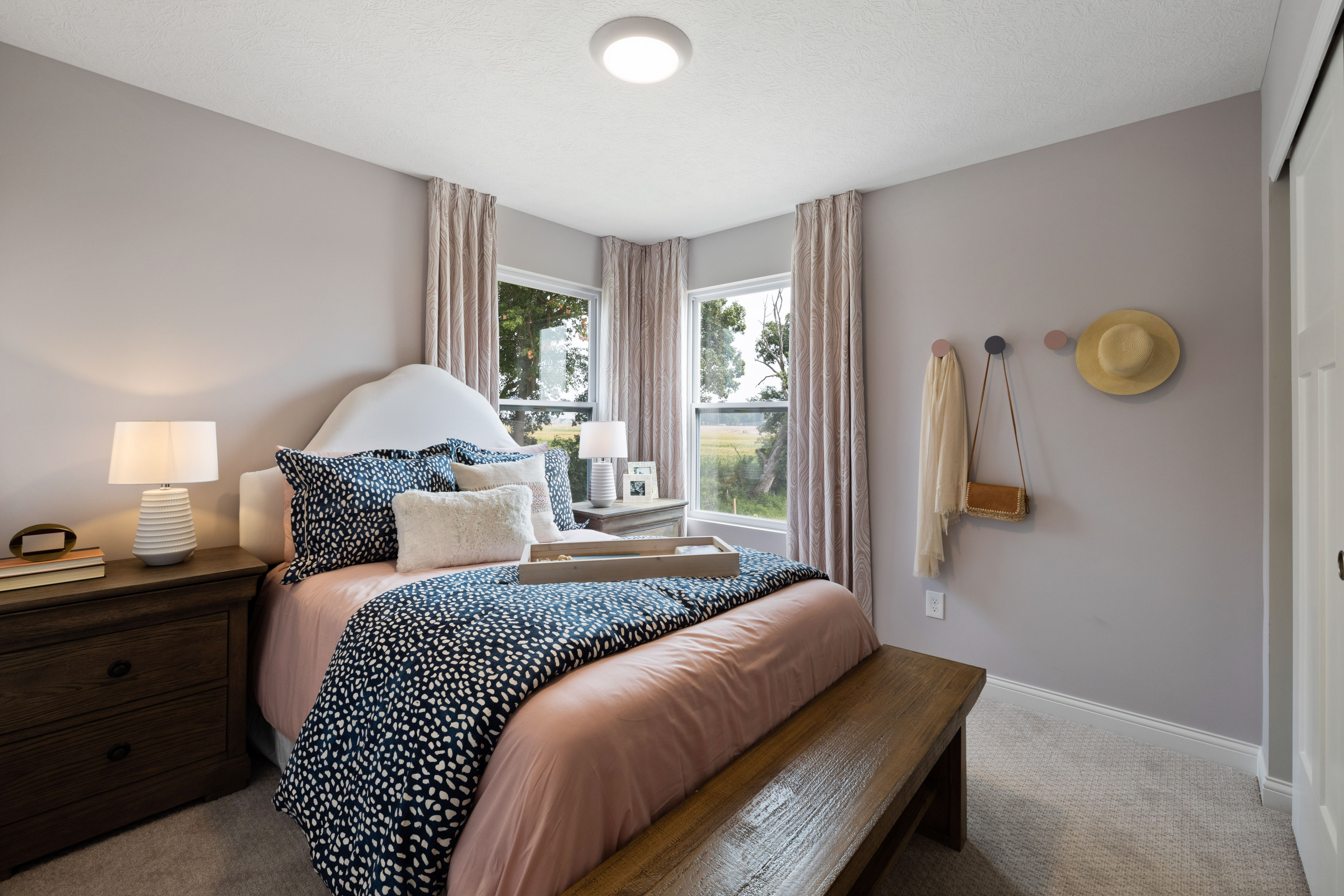 11. Great for Guys
A guest room that guys will feel right at home in could feature a mix of blues with dark wood furniture and minimal décor.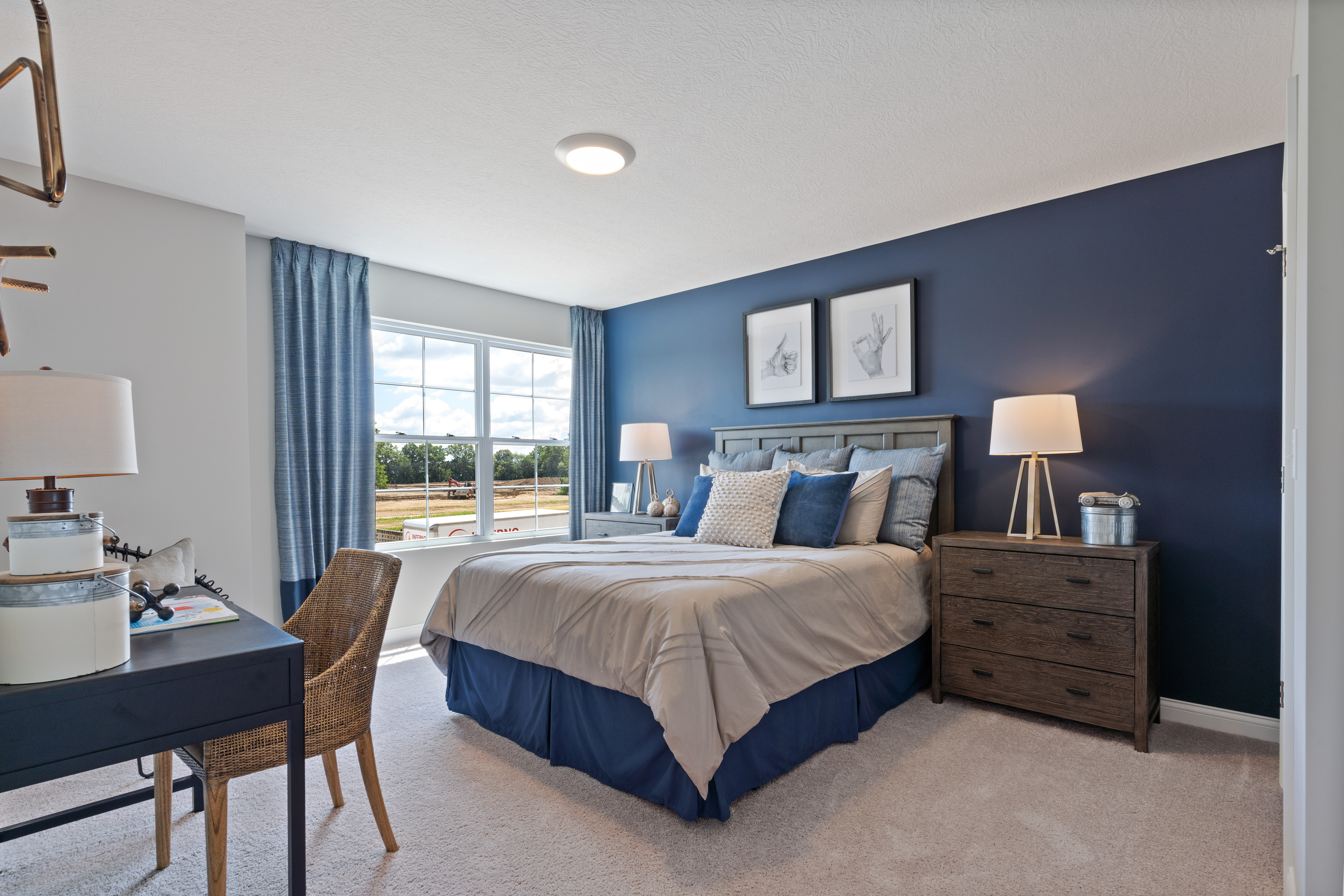 12. College Retreat
Give a college student a respite from the busyness of campus life to look forward to on breaks. Choose decorative pieces they don't have in their dorm, add a desk with good lighting, and put together a care package with their favorite snacks and goodies for added comfort.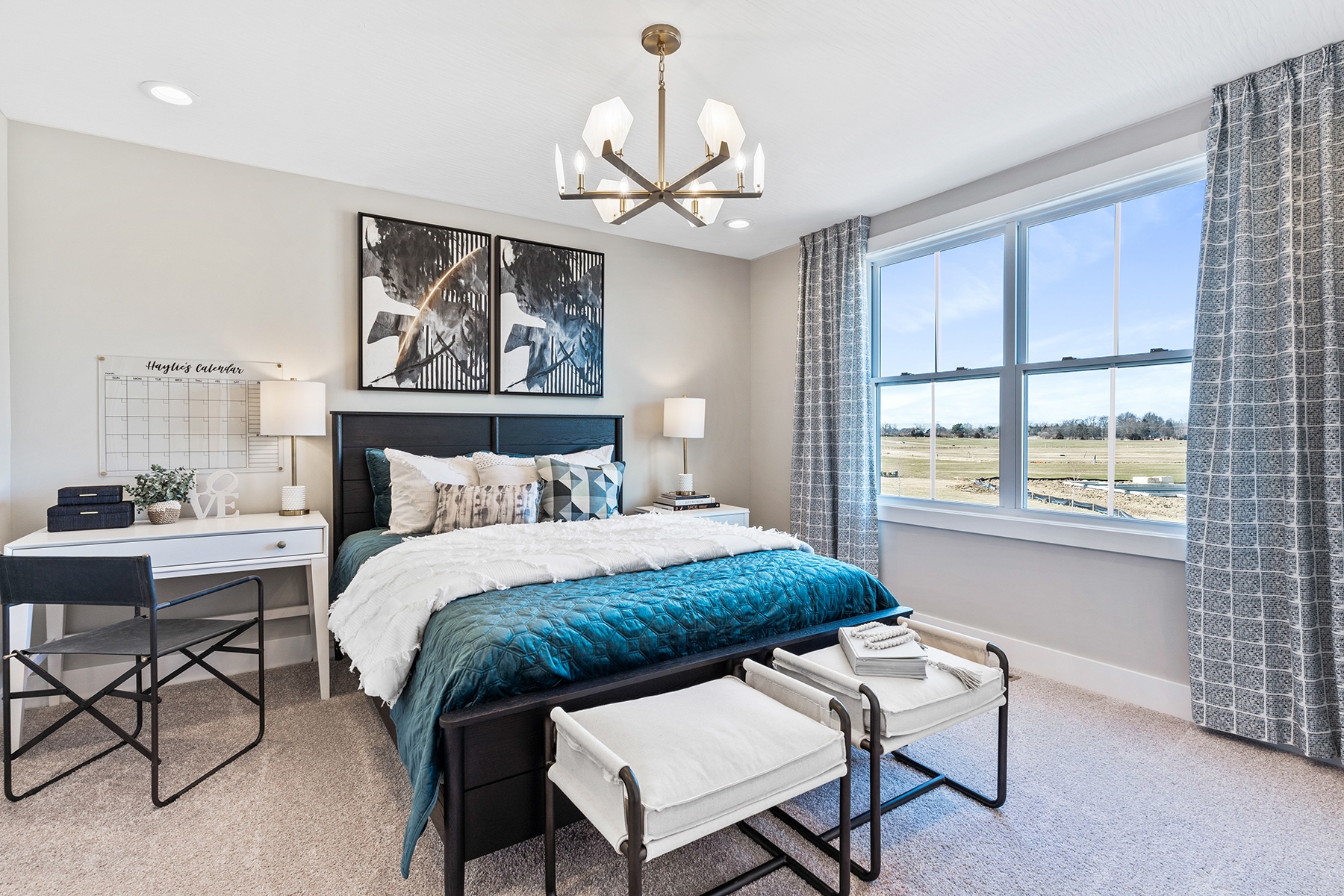 13. In-Law Inn
If your guest room is about to be a permanent home for your parents or in-laws, it's a great time to make sure the bedroom and bathroom are equipped with everything needed for everyday living:
A set of towels and bed linens just for this suite
Storage (shelves, drawers, closet space, etc.)
Privacy from other areas in the home
With these and a few other in-law suite necessities, your space will be personalized to suit your loved ones.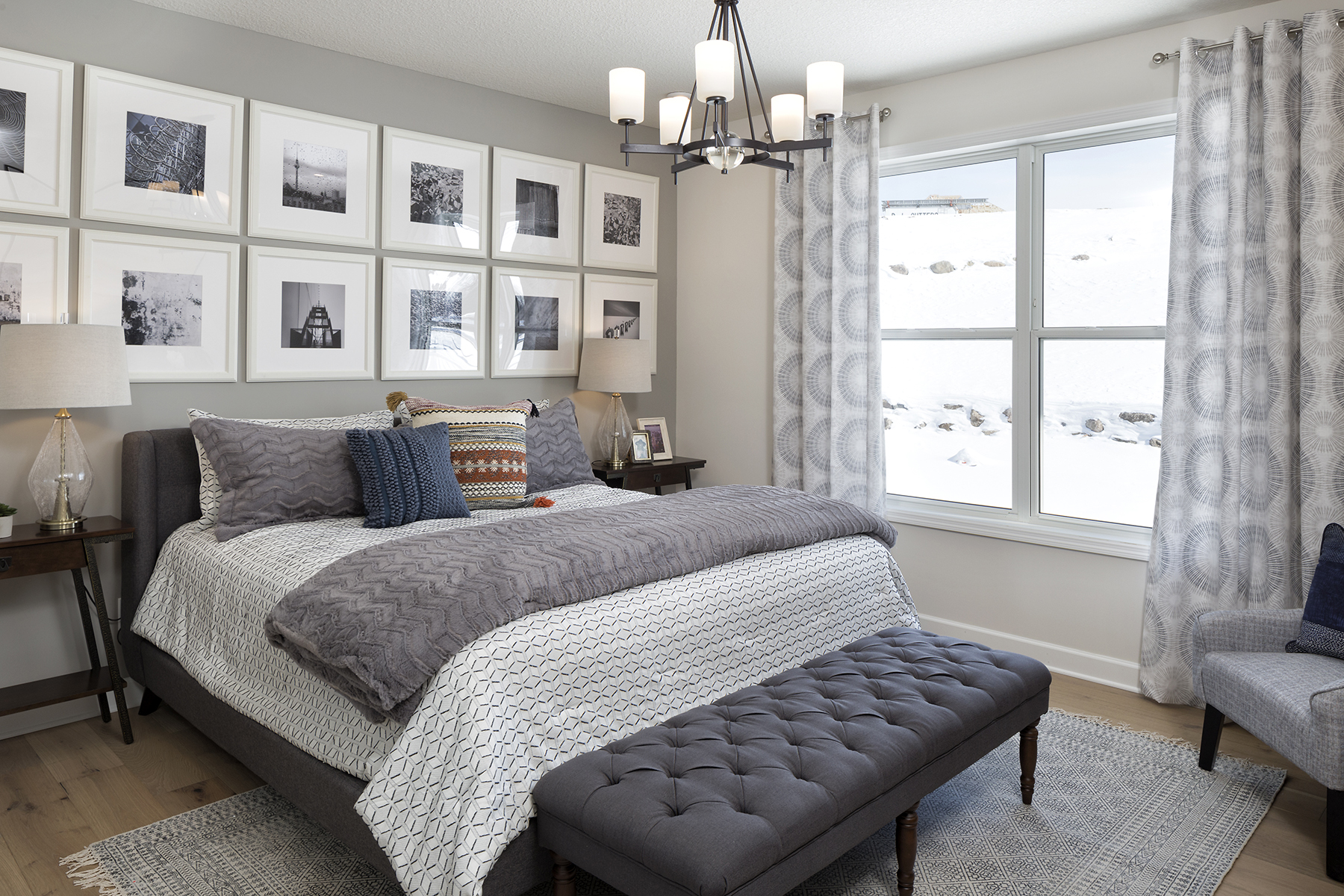 14. Home Away From Home
Speaking of extended-stay guests, showcase your hospitality with a space that is set apart from the rest of your home.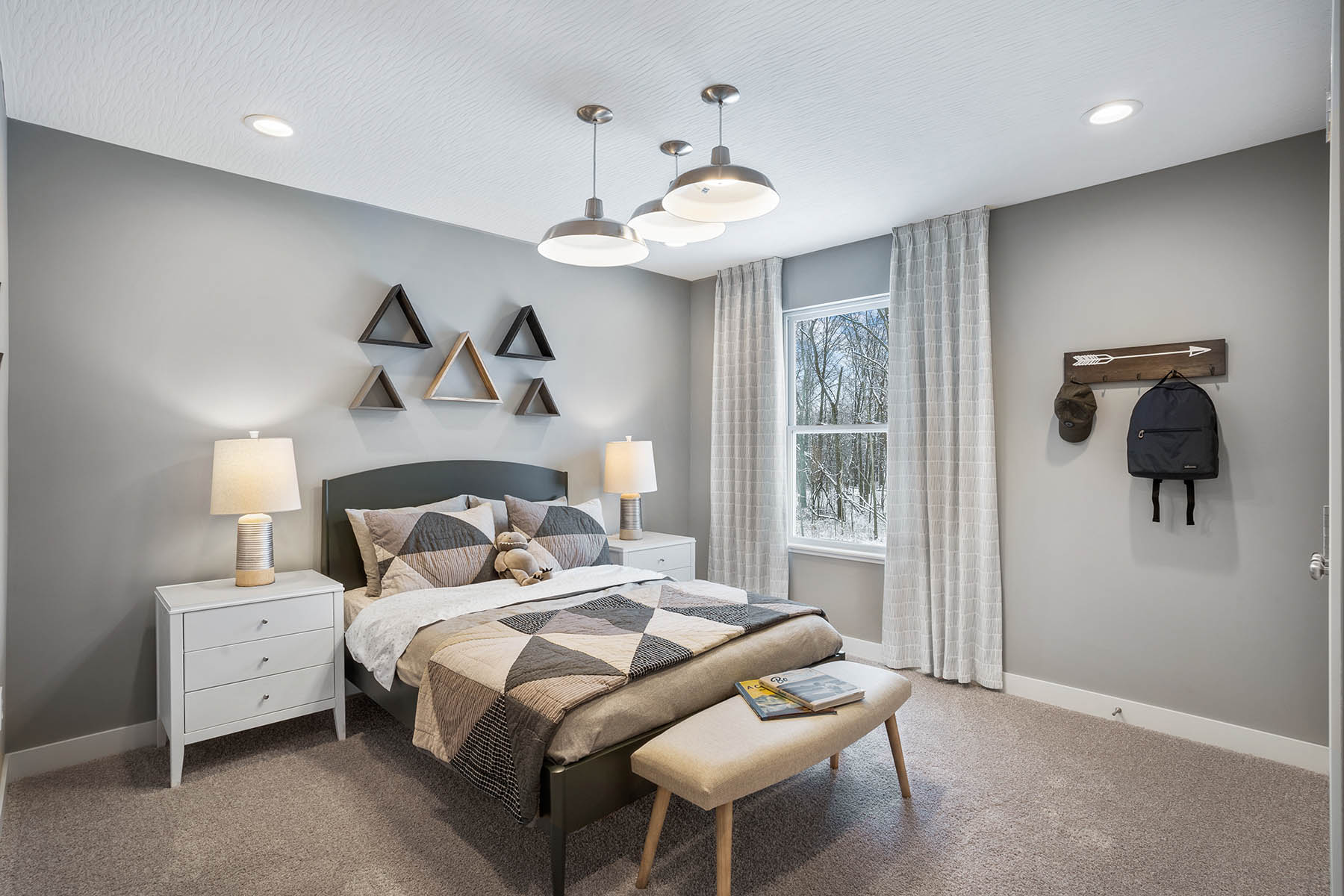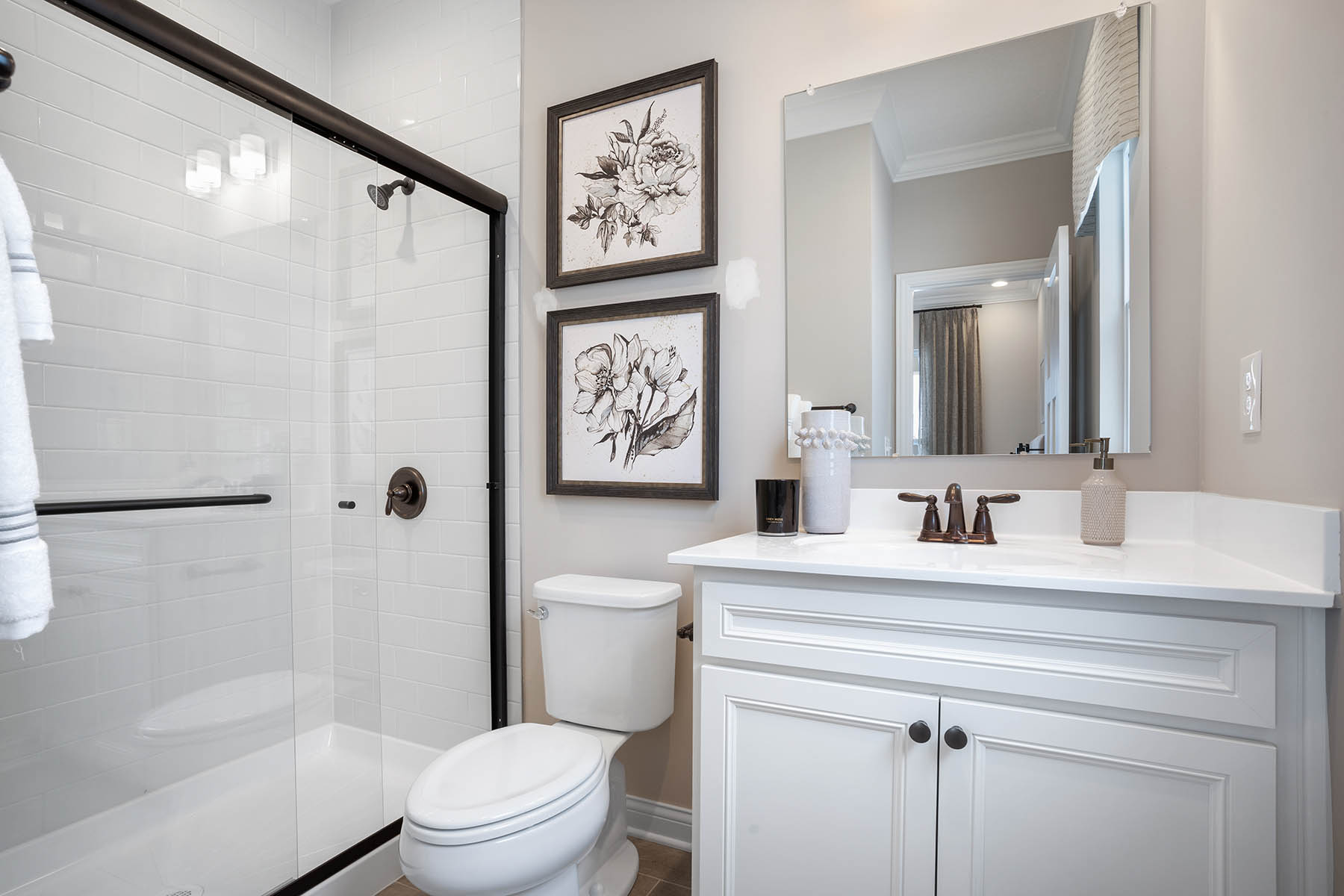 A few extra considerations like seating, bookshelves, wall hooks, and more can help your guests feel that they're not an inconvenience but rather have plenty of room to sprawl out in and make themselves right at home.
15. History
It's perfectly alright to display some of your passions in your guest retreat in your home! Historical decorations can both act as great conversation pieces as well as set a fun theme while still creating a homey space to stay in.
16. Modern
Guests may have a home that needs a design update of their own, so give them a fresh and modern space to inspire them and show them you've kept this space up-to-date and inviting.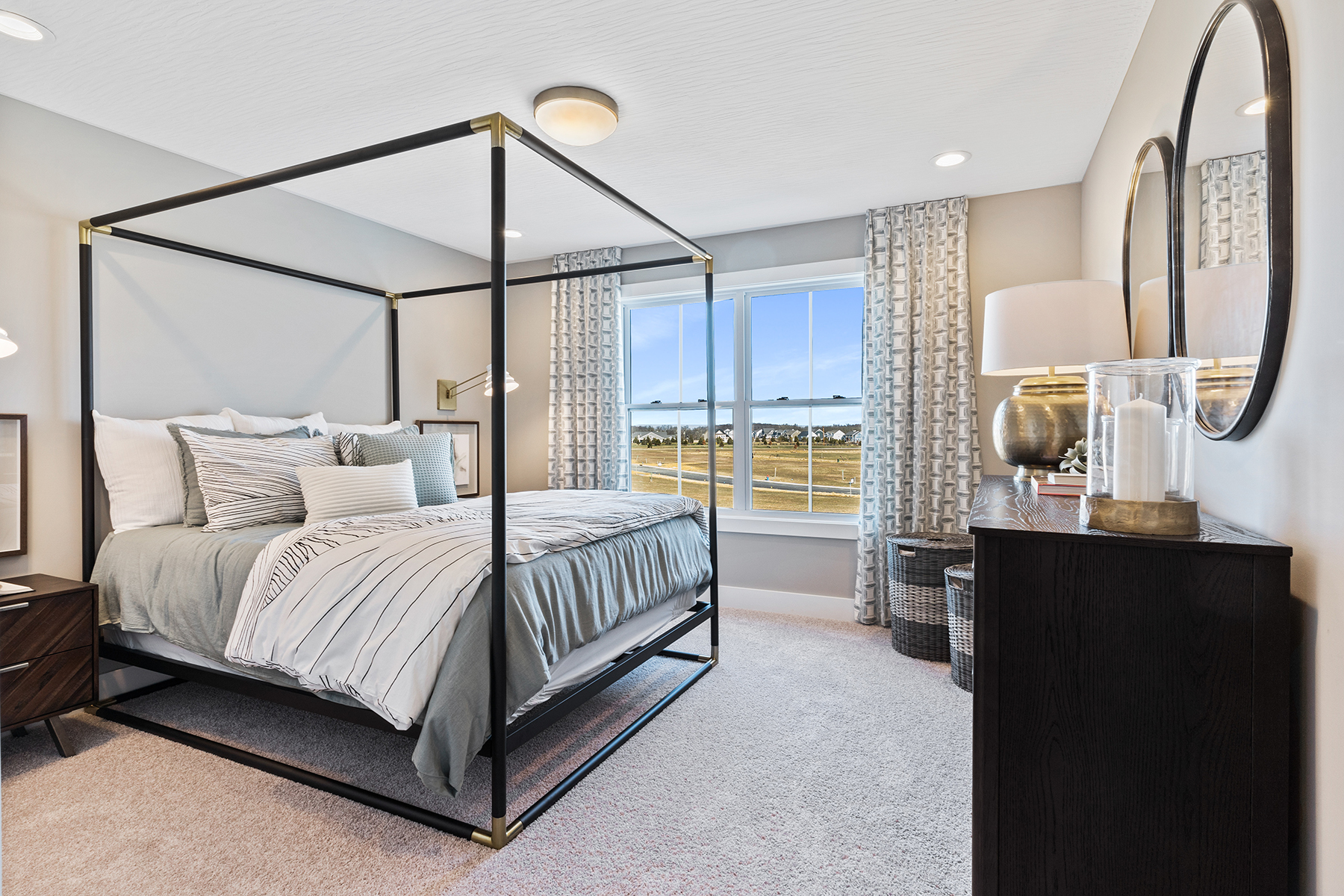 17. Bohemian
Boho décor meshes fun patterns, textures, and colors to design a wonderfully warm and relaxing vibe. Find a fun and bright main color, work in some lovely wall hangings, and maximize comfort with textured pillows and lounge chairs.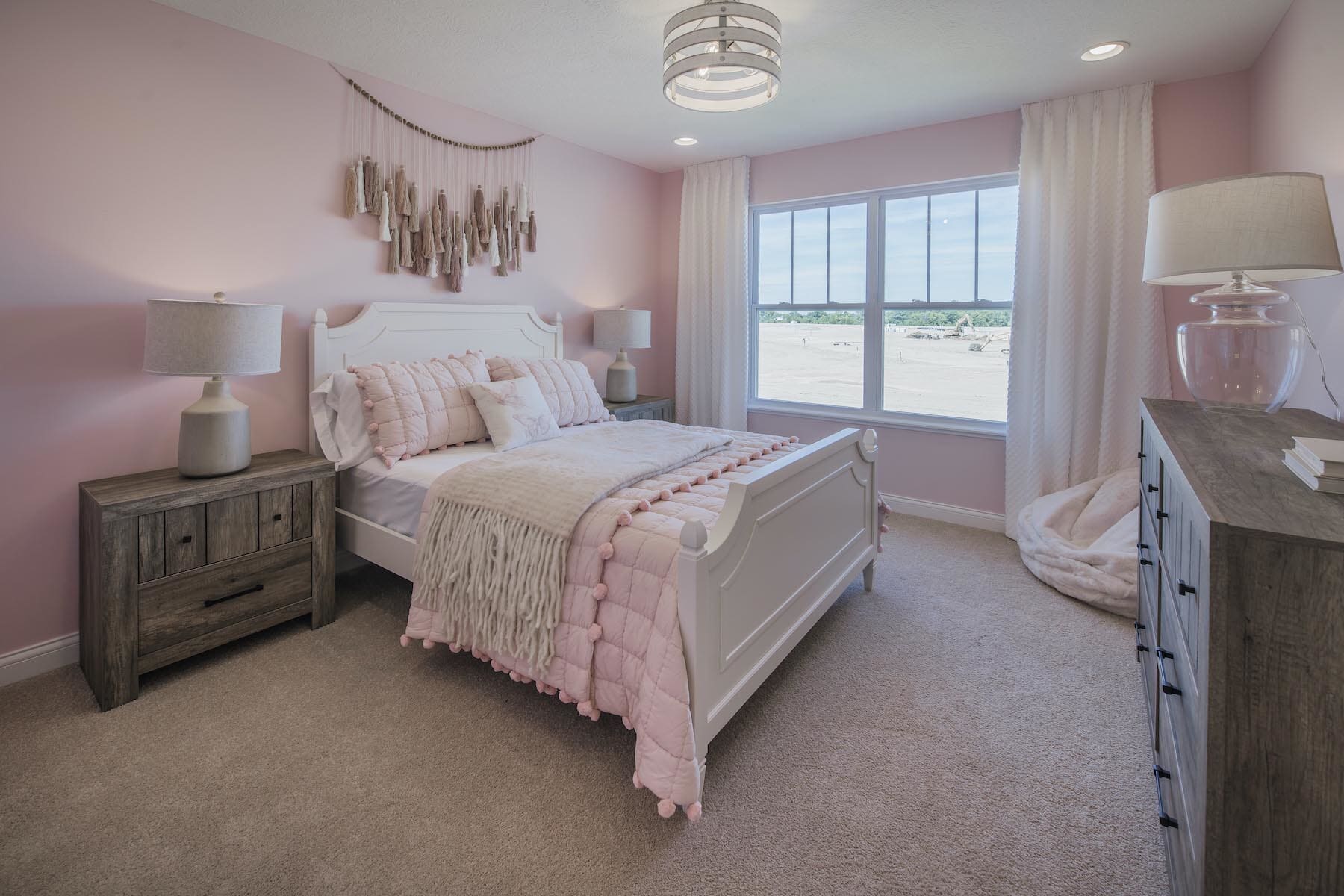 18. Black and White
How can you go wrong with classic black and white? Stick to a guaranteed-to-win combo and add in a few decorative highlights to stand out against this stunning backdrop.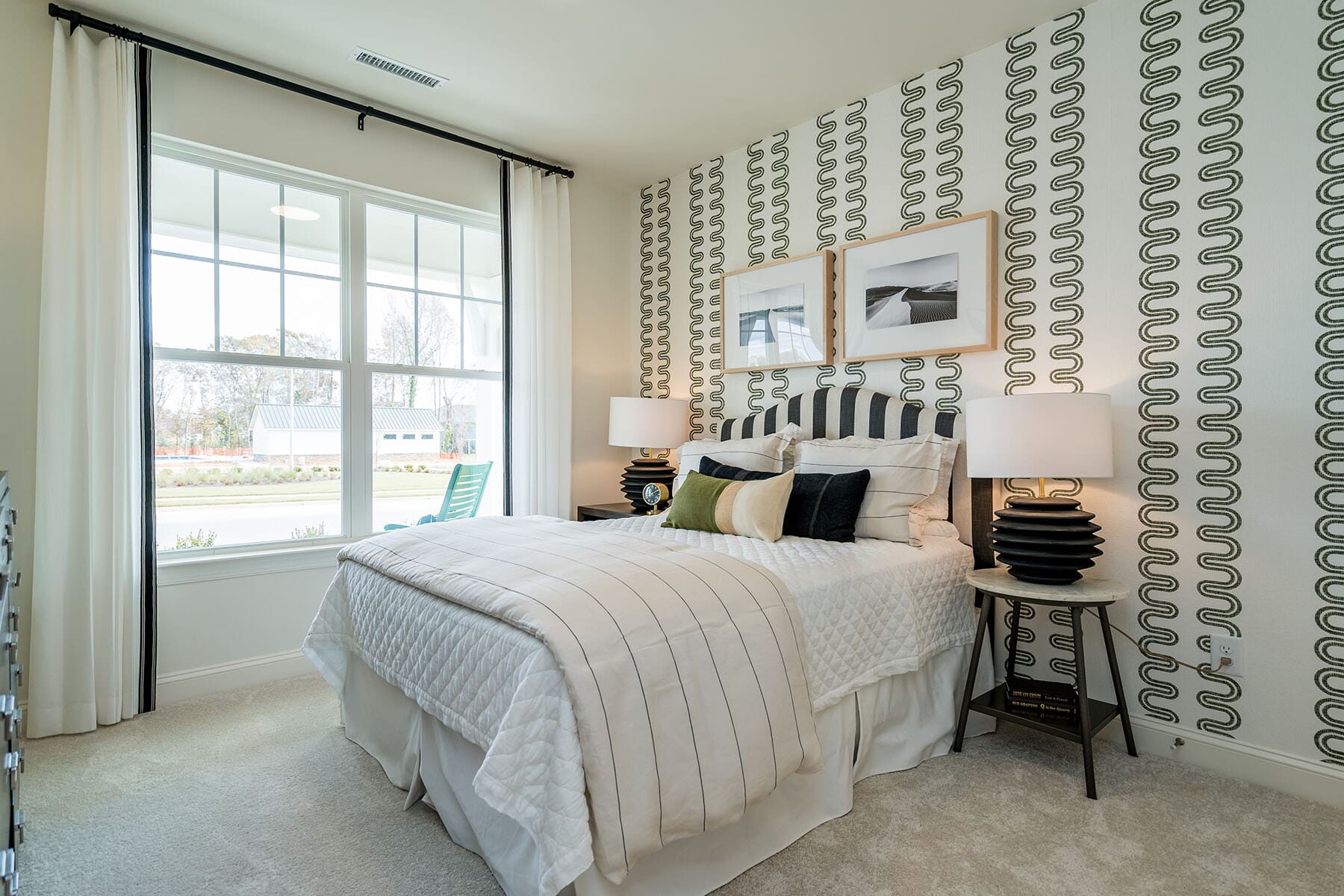 19. Pairing Patterns
While you don't want to go overboard with different colors and textures, a few complementary patterns can liven your guest room and add a fun flair for your guests to enjoy, such as a statement rug with a subtly patterned comforter.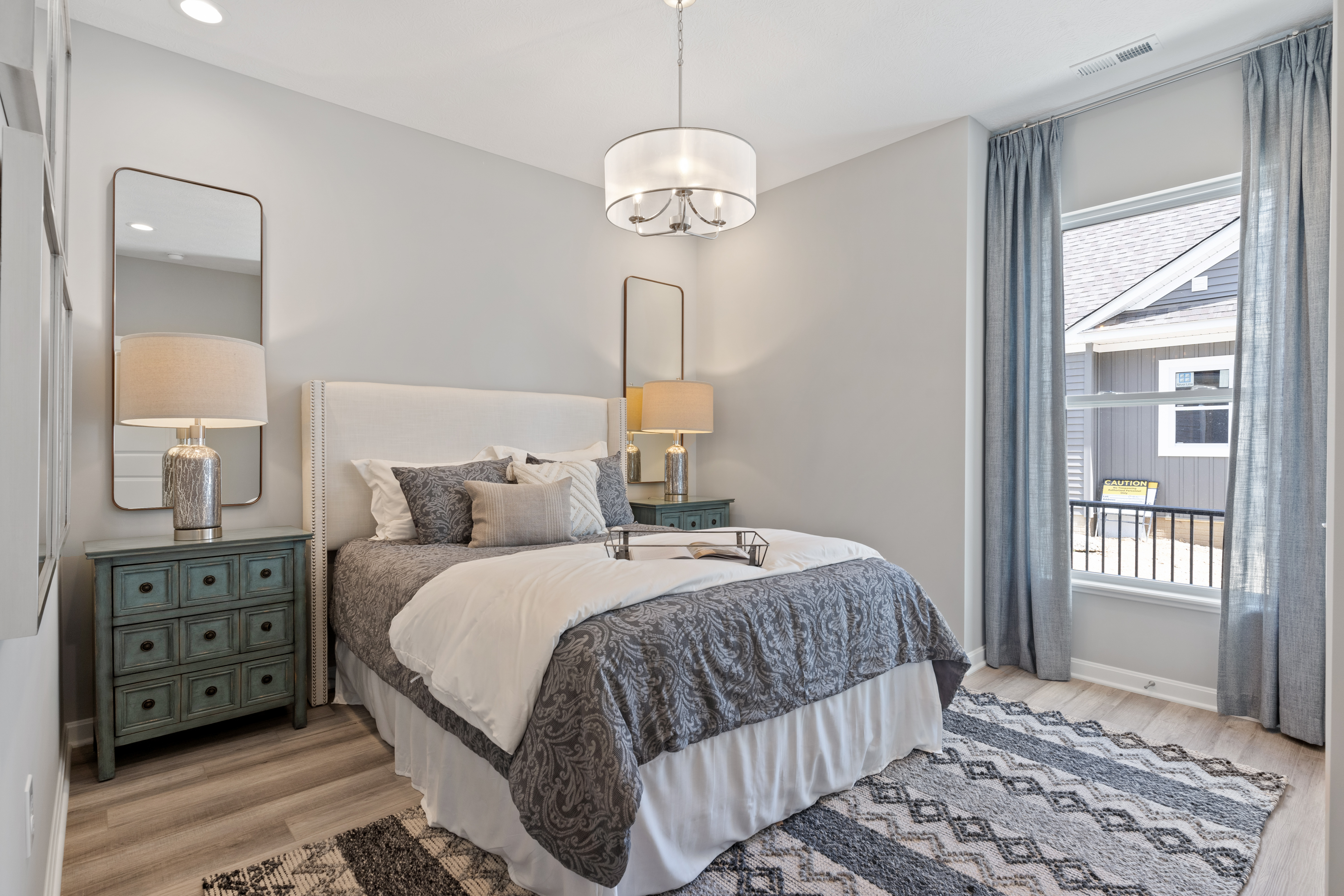 20. Travel
Fitting for out-of-town guests, tie in travel themes with exotic wall imagery, travel books, and fully stocked travel essentials like toiletries, chargers, and even a local souvenir of your choosing!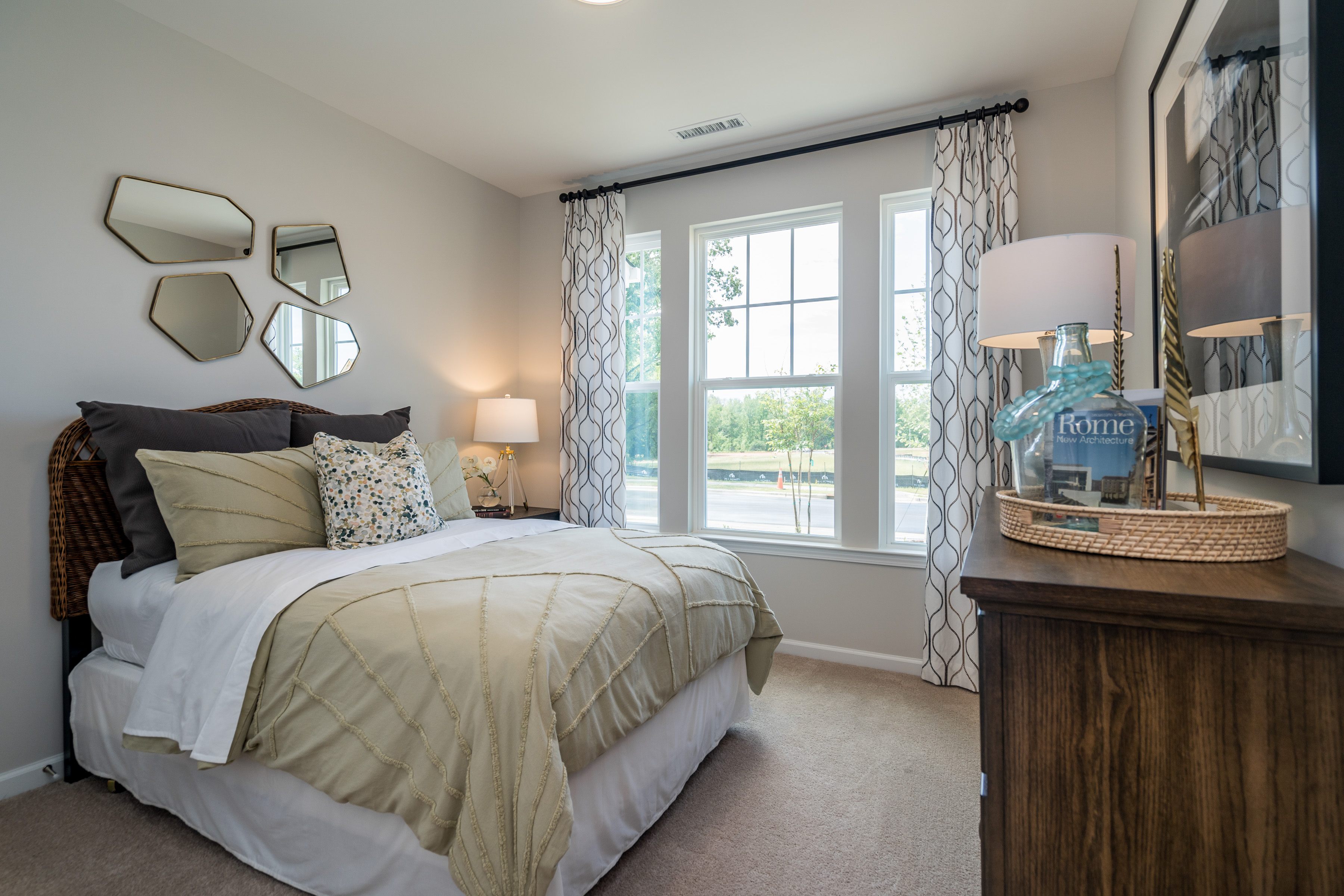 21. Farmhouse
The farmhouse trend has been welcomed into many modern homes' designs, and it's a great choice for a guest retreat because it's extremely inviting and cozy! Get all the details you need for what décor pieces to purchase for a farmhouse guest room from Joyfully Growing.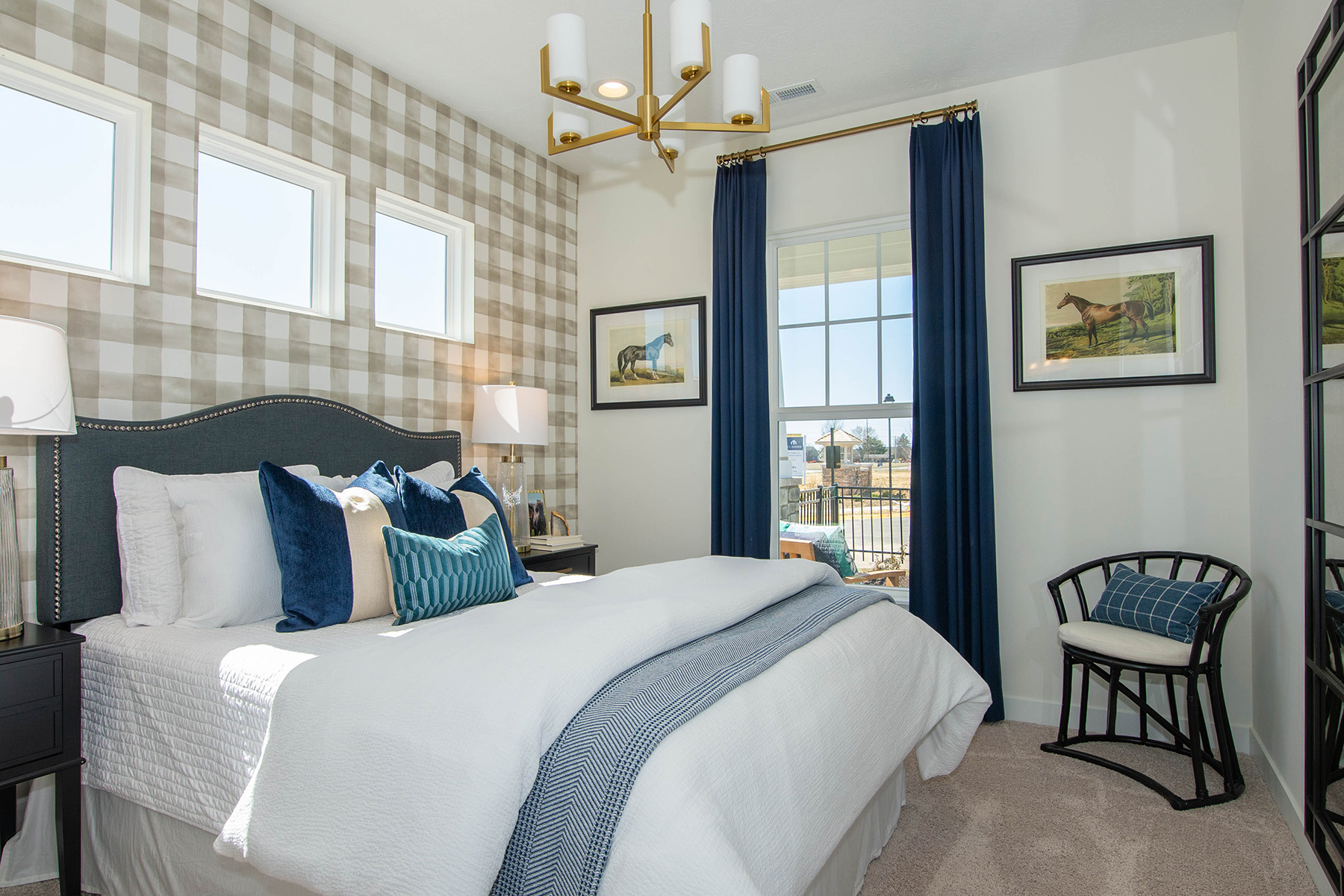 22. Sports-Lovers
If you're proud of your favorite local sports team, share your enthusiasm with your guests and even invite some friendly competition if your guests' allegiance lies with an opposing team.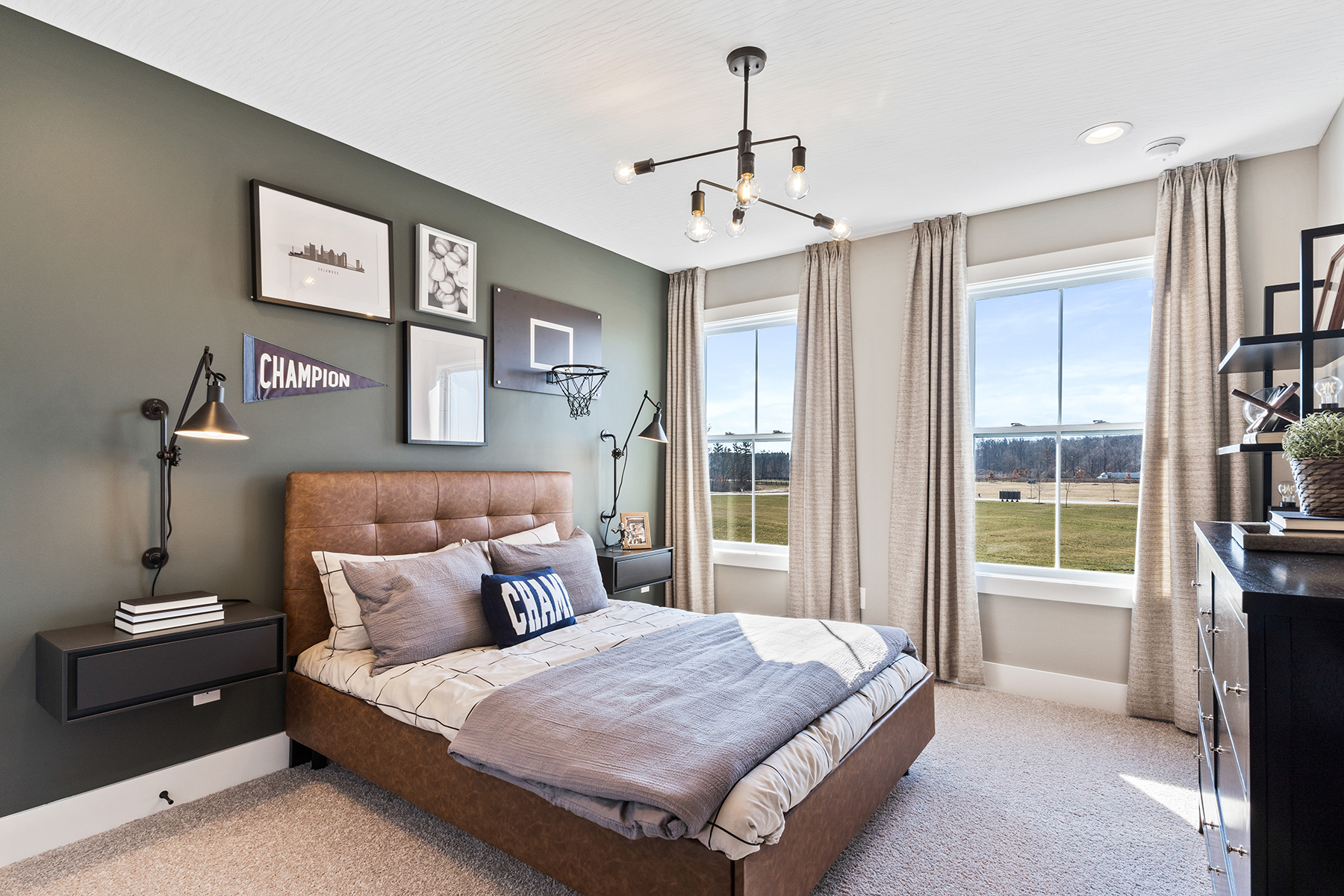 23. Minimalist
If you're wanting to go simple with a minimalist design style, find understated lamps, a mid-century modern bed frame and seating, and subtle tables and chests of drawers.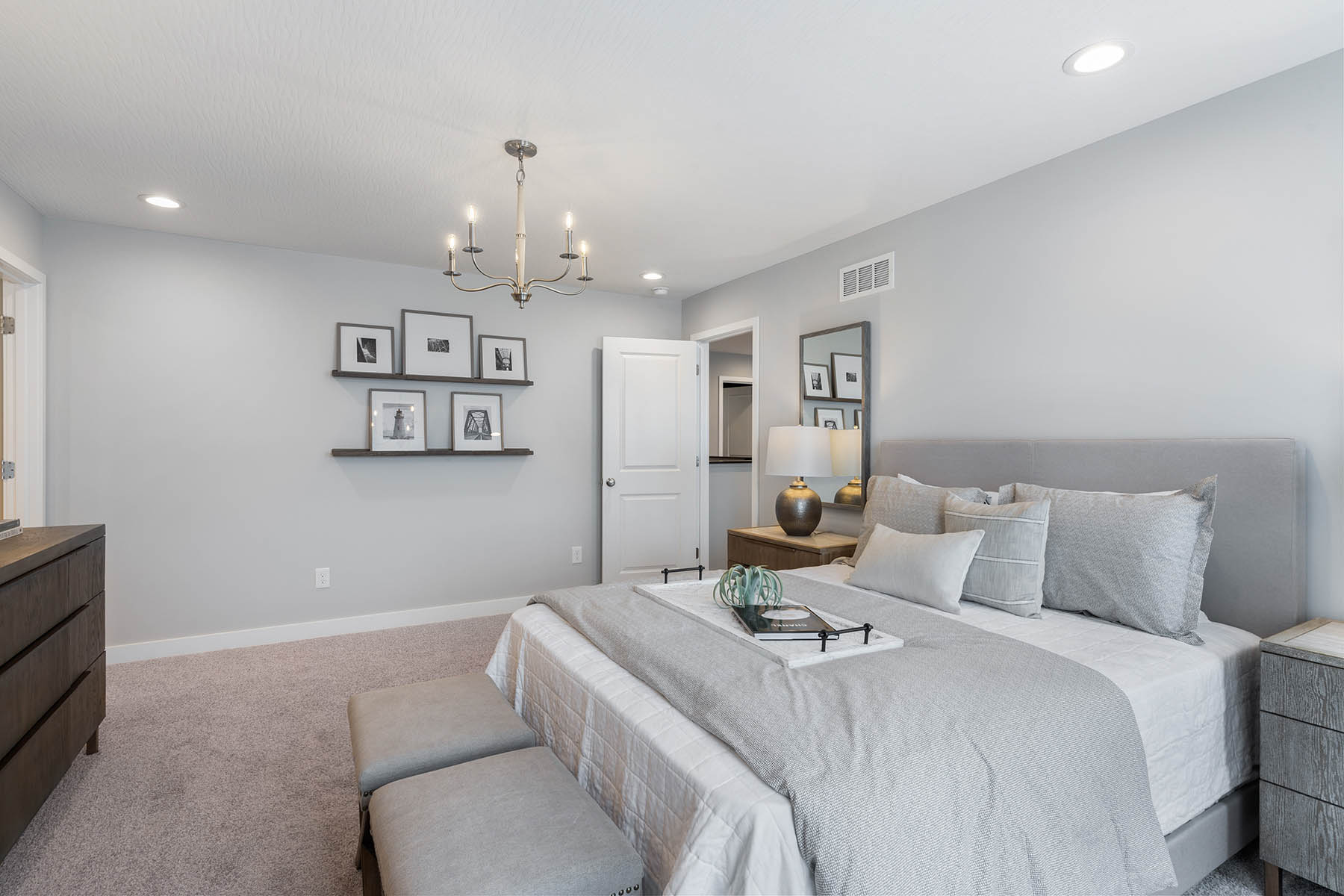 24. Floral
Not to be confused with the nature theme, a tasteful and crowd-pleasing way to incorporate florals is to combine small wall accents with delicate floral patterns in the curtains or duvet cover.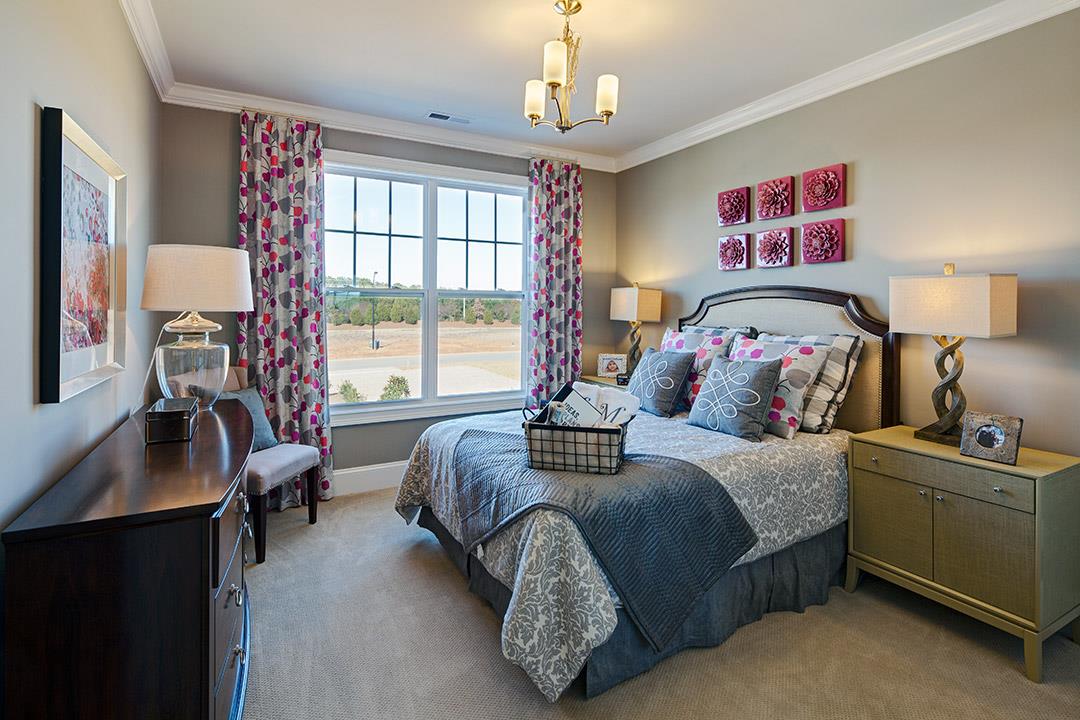 25. Subtle and Soothing
Especially for guests who have been on the road for a while, a room overflowing with comforts will create the best escape.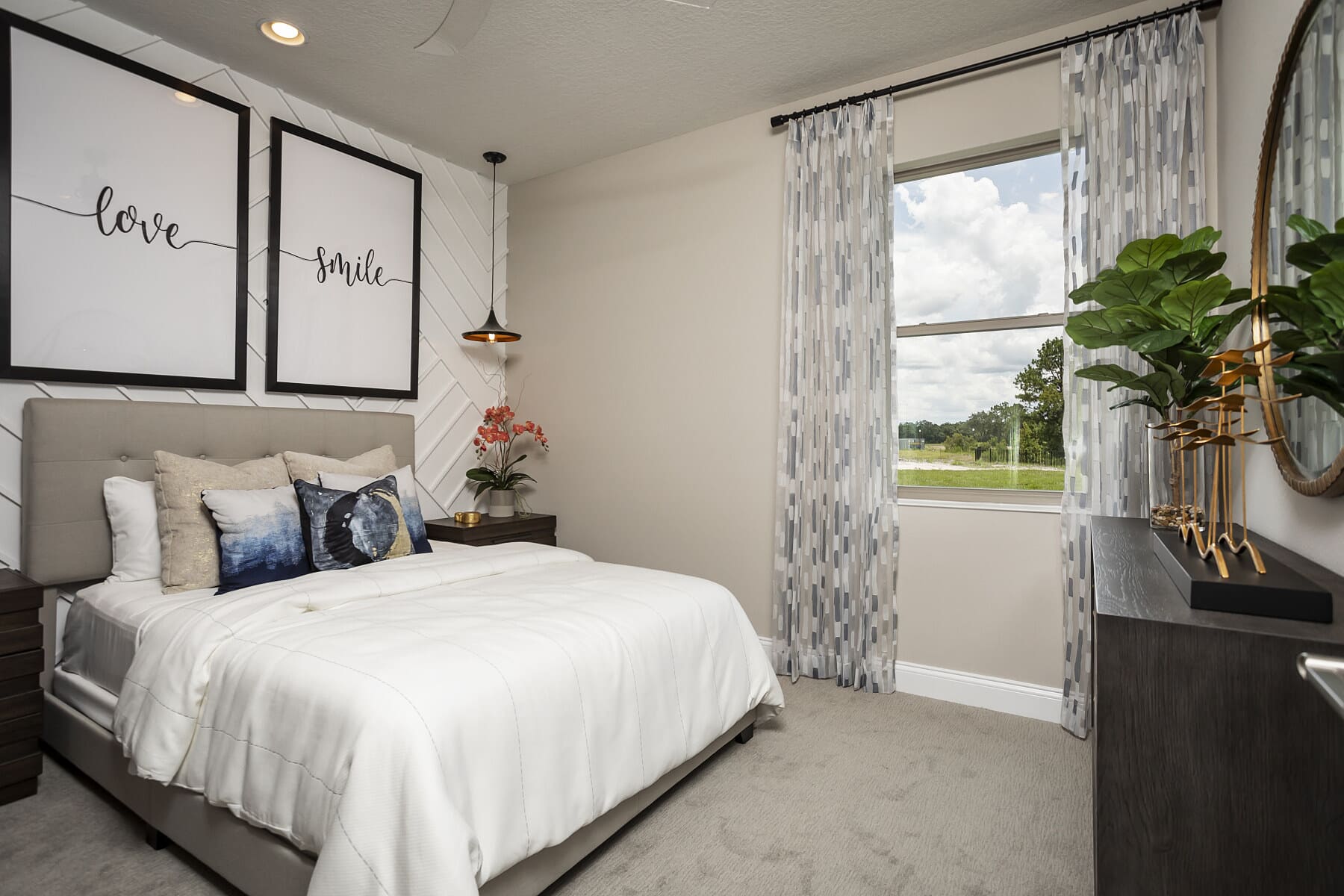 Don't go over the top if you're wanting to achieve this look; instead, try some positive messaging and a few convenient luxuries for your guests to enjoy, such as aromatherapy products and chocolate truffles.
26. Bold
To create a retreat your visitors will fondly remember, set this suite apart with a bold design touch not found anywhere else in your home. Some fun wallpaper and some brightly colored pillows will debut your design talents.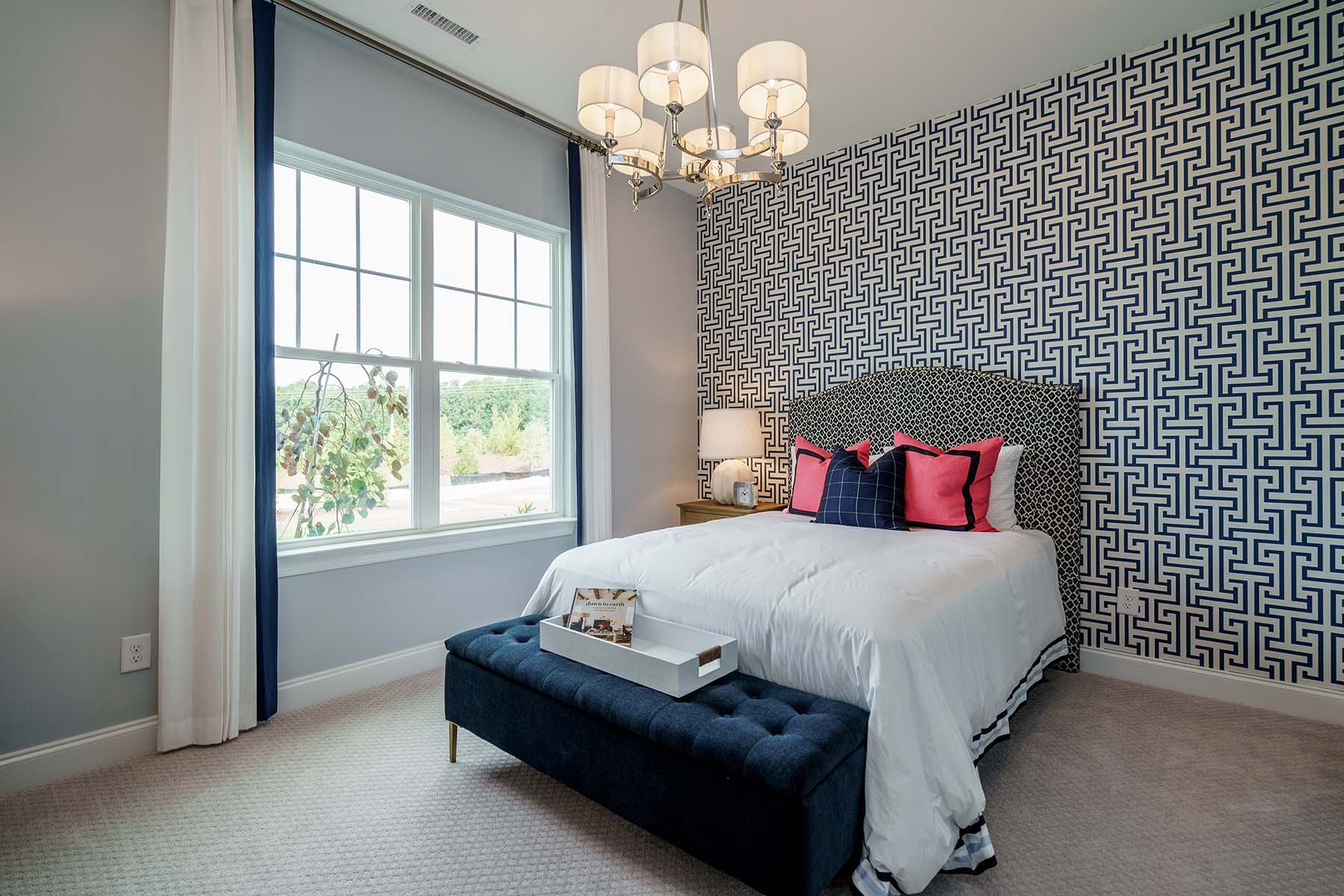 27. Artful
For the art-lover, show off some of your favorite pieces you've collected in your guest room so more people can enjoy them!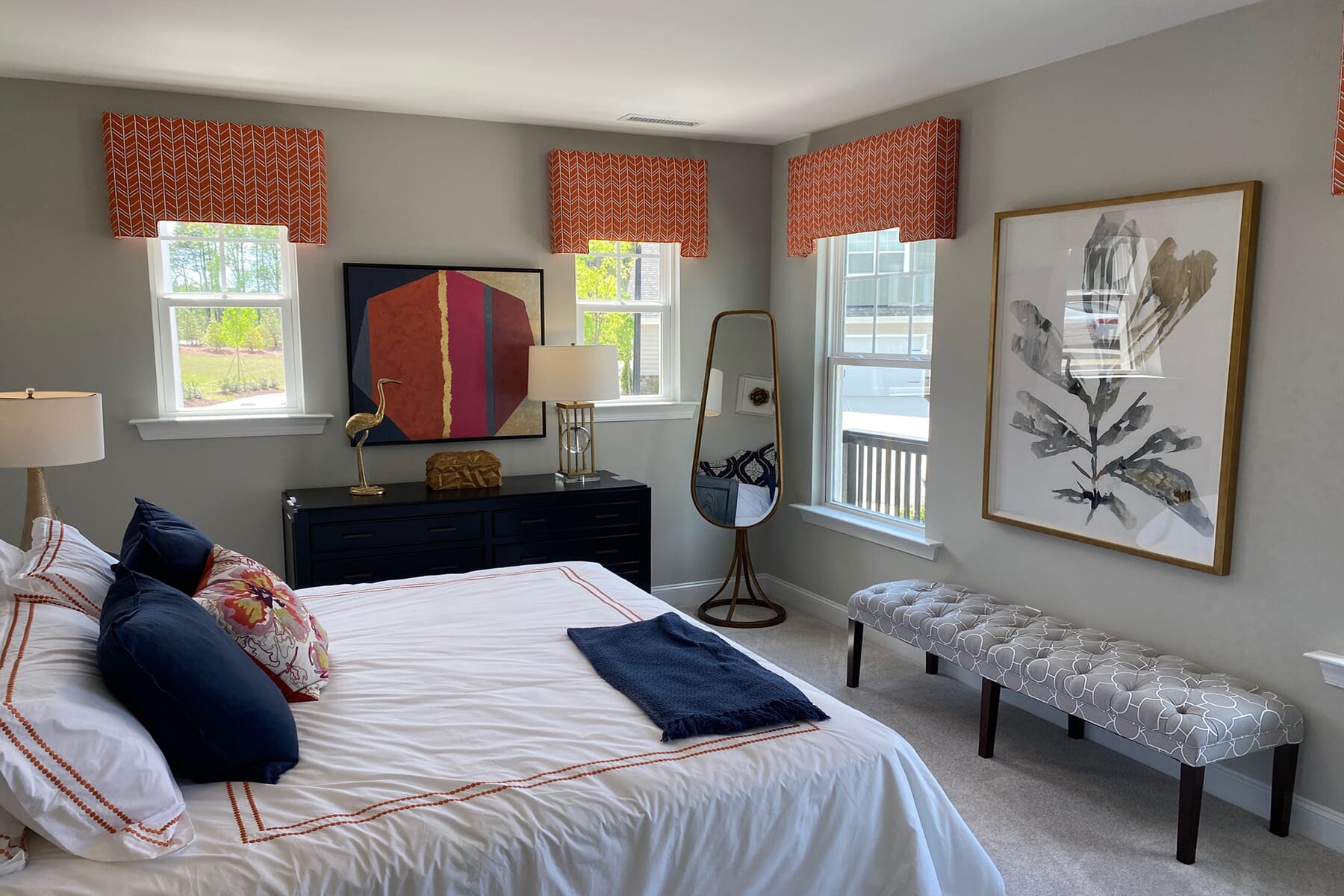 Rare art pieces make the perfect guest room wall décor and can dictate the colors throughout the rest of the space.
28. Chic and Posh
From a stepped ceiling to an intricate wall accent to a plush faux fur throw blanket, you'll elevate your guests' stay in the most memorable way.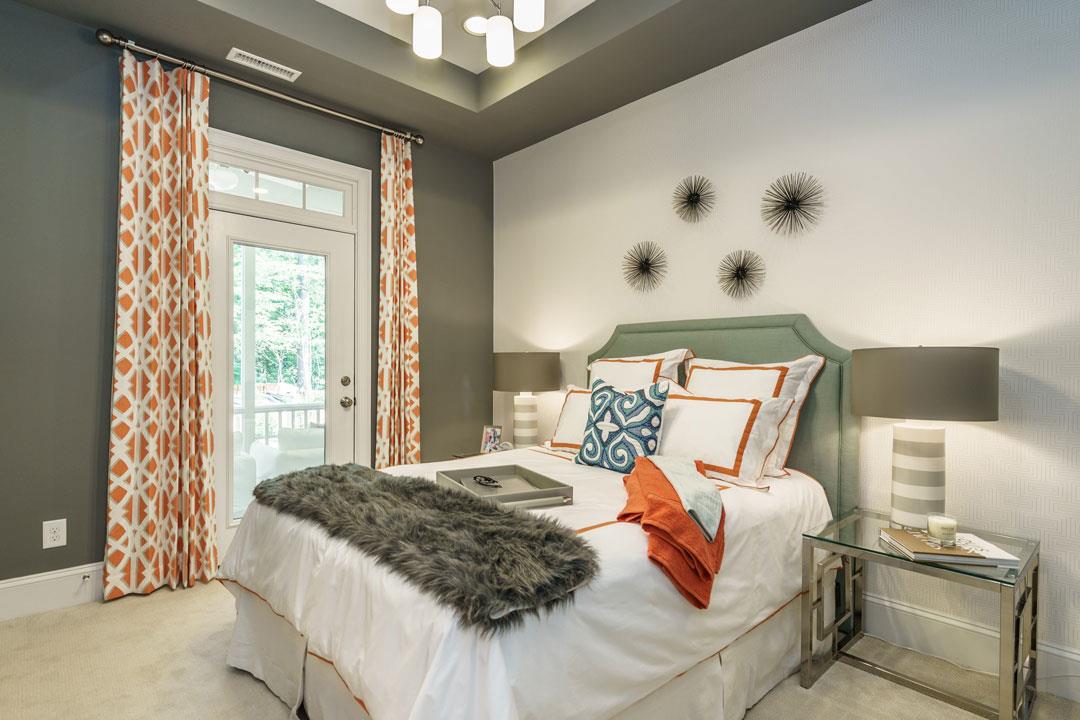 Add a few warm pops of color and an elegant lighting fixture for additional pops in this room.
29. Cabin Cozy
Don't think cramped and dark—think rich, warm, and relaxing. This cabin cozy room décor choice creates a vacation feel for your guests with the amenities of staying in a friend's home.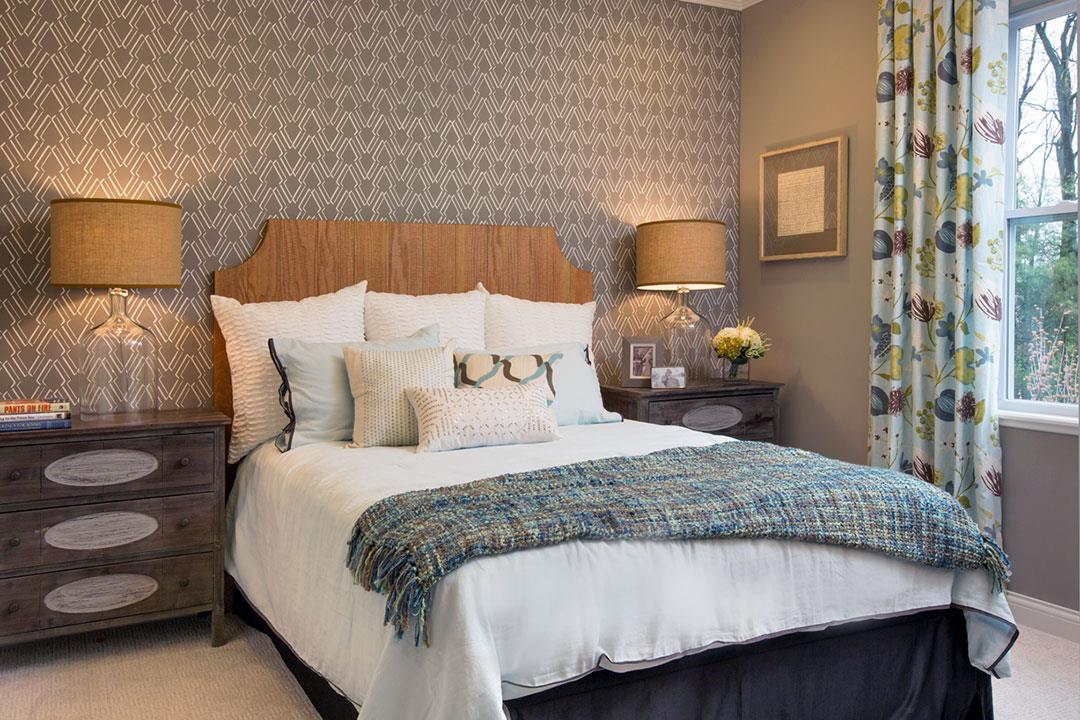 30. Show-Stopper
To really go for the biggest and best for your beloved guests, make your guest room the most decked-out room of the whole house!
Find a high-end area rug, designer curtains, a statement art piece, and decorative pieces that Better Homes and Gardens would rave about.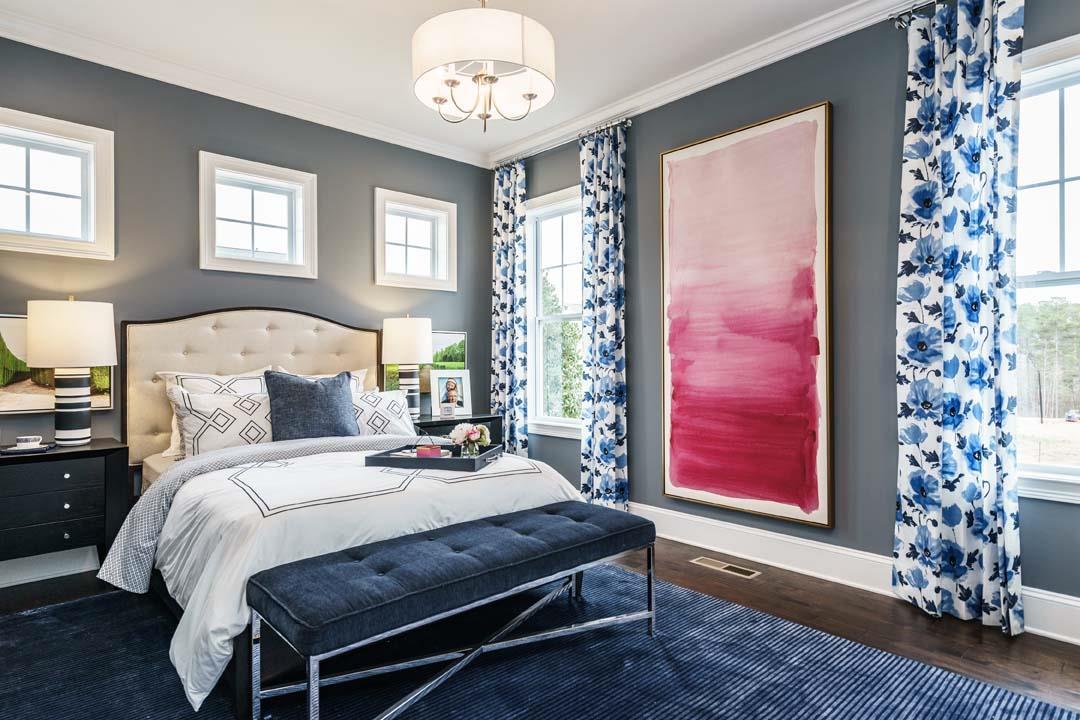 Wow your guests with the most welcoming and cozy retreat in your home by making your friends and family feel like each of their needs is met and they have all the comforts of their own home.

Author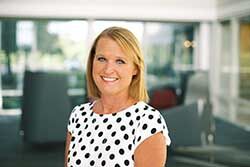 Author
Michelle Rinear, Internet Sales Manager for M/I Homes - Indianapolis, applies over 20 years in the new home building industry and a wealth of knowledge from working various roles to help future homeowners help build their dream home with M/I Homes. Her passion for home design and her experience as a real estate agent position her to help with any aspects of home buying or ownership.
Recommended Stories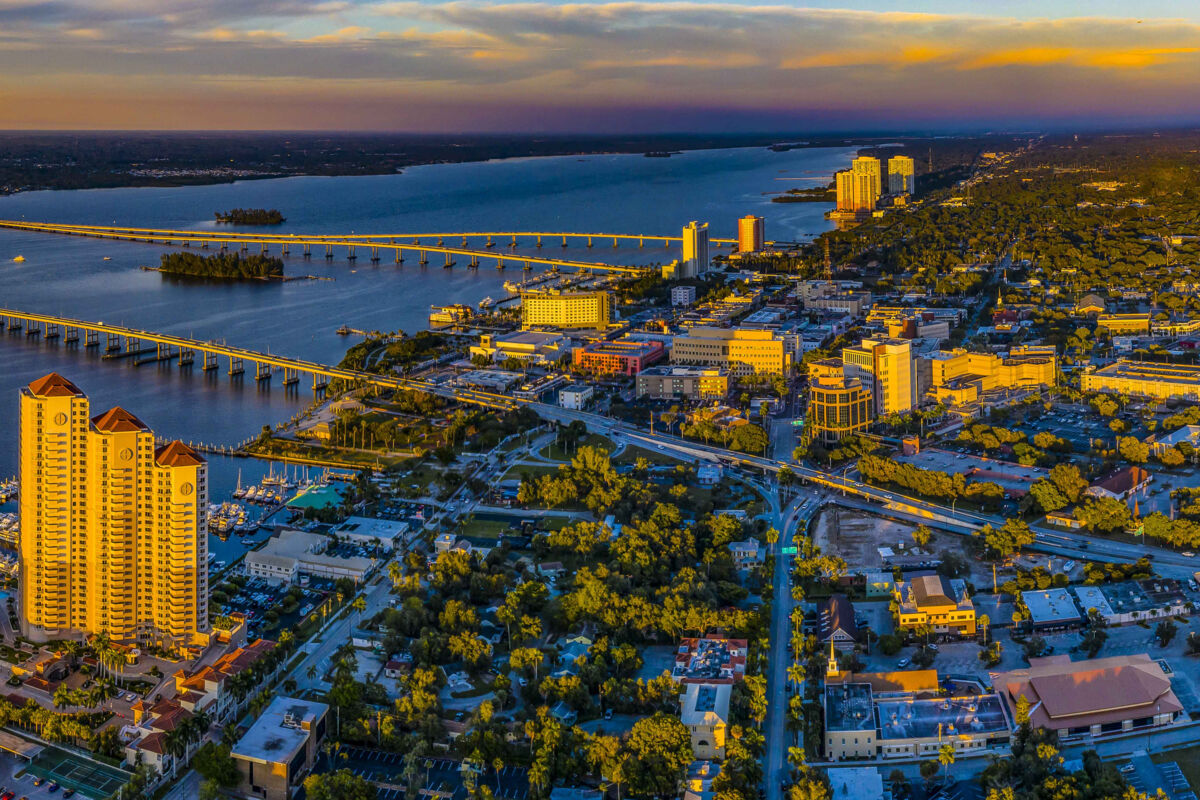 Best Places to Live in Fort Myers
Author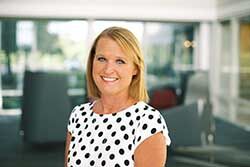 Author
Michelle Rinear, Internet Sales Manager for M/I Homes - Indianapolis, applies over 20 years in the new home building industry and a wealth of knowledge from working various roles to help future homeowners help build their dream home with M/I Homes. Her passion for home design and her experience as a real estate agent position her to help with any aspects of home buying or ownership.